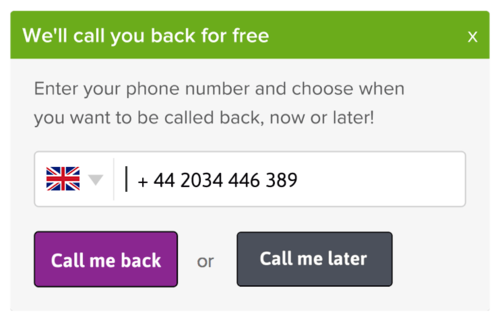 With Click to Call Meeting from iAdvize, companies can enhance their online customer support offer. Visitors can now receive a free callback from an agent on the day and at the time of their choosing.

Providing support when it's most needed

Click to Call Meeting works like other iAdvize real-time online customer service solutions, Click to Chat, Click to Call and Click to Video. The behavioural targeting engine, included as part of the solution, allows businesses to determine how and when an invitation to call back is issued. This can be based on a number of factors such as a visitor's profile, the online customer journey and the availability of agents. By accepting this invitation, customers and prospects can choose the date and time at which they would like to receive the free callback, in line with time slots defined in advance by the company. Depending on the targeting strategy,...
Read full release