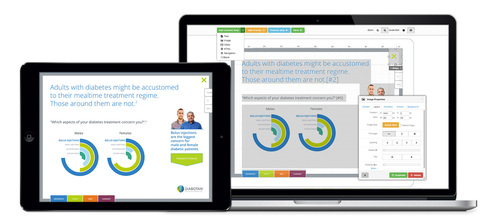 iDetailAid provides a quick and easy way to author compliant multichannel content and builds integration to Veeva's best-in-class CRM solution.

iDetailAid announced today it has developed an integration between their cloud-based content creation platform and Veeva Vault enabling the direct publication of multichannel content for consumption by Veeva CRM users.

iDetailAid's integration to Veeva makes it quick and easy for customers' internal teams, affiliates, digital factories and agencies to create, update and localise content for Veeva CRM across multiple therapeutic areas and territories using a simple, web-based authoring platform. As well as enabling the fast and efficient production of 'content managed' presentations across all products and regions, iDetailAid increases customers' abilities to react quickly to new study data and regulatory requirements. Significantly, this supports the drive to ensure the co-ordinated and compliant execution of...
Read full release