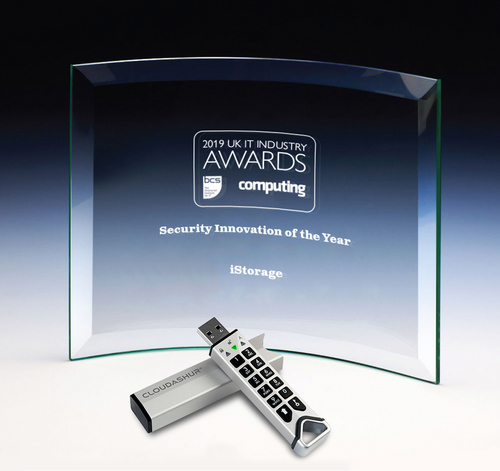 (London, Nov 2019), iStorage, the award winning and trusted global leader of hardware encrypted data storage and cloud encryption devices is delighted to announce that their cloudAshur – cloud encryption module has won the Security Innovation of the Year award at the UK IT Industry Awards 2019.

The UK IT Industry Awards sets the performance benchmark in IT, recognising exceptional people, projects and technology innovation. It is one of the longest established and most prestigious awards of its kind.

Introducing the iStorage cloudAshur:

The patented cloudAshur is the perfect solution for any organisation wanting to securely encrypt, store, share, manage and monitor data in any cloud. The UK designed and developed device is a revolutionary cloud data storage security module that eliminates the vulnerabilities that exist with cloud platforms, such as lack of control and unauthorised access.

The cloudAshur solution consists...
Read full release