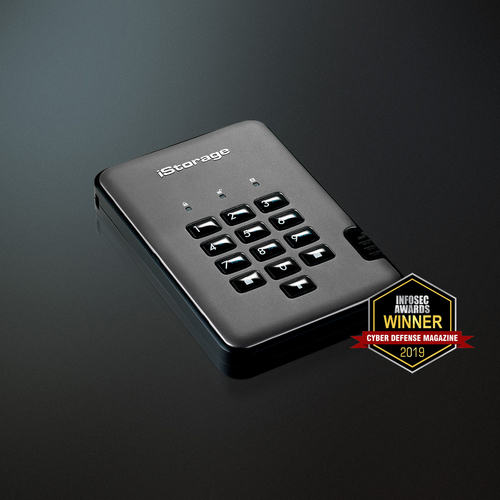 (March 2019,) iStorage Ltd, is thrilled to announce that their popular diskAshur PRO² PIN authenticated hardware encrypted portable data storage device has won the 'Best Encryption Product' category at this year's Infosec Awards run by Cyber Defense Magazine.

Says Team CDM who judges the awards:

"The award reviews the hottest, most innovative, best, market leaders, next-generation and cutting edge INFOSEC companies offering incredible products and services.

We scoured the globe and found over 3,000 companies who create and offer the most respected InfoSec products and services. Some are startups, some are early stage, some are bigger known players. But what they all have in common is a drive for innovation. They truly want to help you get ahead of the next breach, they...
Read full release