Charity against animal testing to present petition to Parliament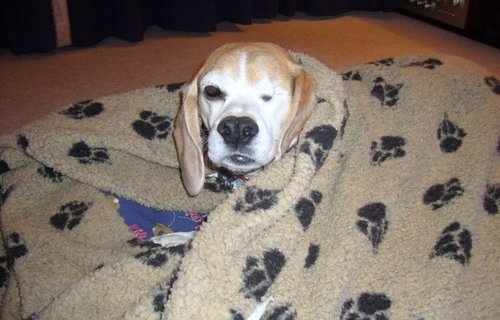 London, Monday 21st November, 2016: Run Free Alliance – the UK's only registered charity dedicated to the welfare and protection of dogs used in clinical testing – will this Thursday visit Number 10 Downing Street, to present a petition in excess of 135,000 signatures to end the practice of animal use in clinical trials in the UK. The campaign has already received the backing of Sir David Amess, Conservative MP for Southend West, as well as a number of high profile individuals from the entertainment sector including actor, Peter Egan, and musician, Sia.

Startling statistics

Each year 3,000-4,000 Beagles - the animal testing industry's dog of choice - are experimented on by the pharmaceuticals industry in the UK. The latest statistics show that 3,241 Beagles were used in 2015 (an increase of 499 compared to statistics for 2014) in 4,346 procedures (an increase of 239 compared to statistics for 2014). Despite the use and subsequent death of these animals, approximately 92% - 96% of all drugs tested fail in human clinical trials. While the use of animal testing for cosmetics products was abolished in the UK in 1998 (and in the EU in March 2013), Toxicity tests prevail – a hangover from an archaic law introduced after the second world war designed to safeguard against the initial testing of scientific products on humans.

As Christine Wynne, Chairman & Founder of the Run Free Alliance explains, the vast majority of the general public is unaware of how this increasingly covert industry operates:

"The important thing to emphasise is that we are not an animal activist group as we do not demonstrate or protest", said Wynne. "Additionally we do not use sensationalist images on social media to shock people into response. This is about an archaic law that allows companies to breed and test on beagles throughout laboratories in the UK – an abhorrently outdated practice in an age of animal welfare awareness that is no longer necessary for clinical and toxicity testing, and should have been abolished a long time ago."


Political and scientific foundation

Run Free has been a member of the UK Government Home Office Animals in Science Regulation Unit stakeholders group since 2011, gaining official charity status in 2015. The organisation is made up of 6 trustees and 5 management professionals and in addition to celebrity endorsements has the support of globally recognised expert Dr. Andrew Knight, Professor of Animal Welfare and Ethics at Winchester University, as its scientific advisor.

The charity also dedicates a portion of its resources to enhancing the welfare of test subjects, and raising awareness of domestic breeding and the potential for UK-bred animals to be exported to other EU countries for use overseas.

The petition, calling on the Government to 'Abolish the breeding for & use of Beagles for animal experimentation in the UK' will be presented to Parliament at No. 10 Downing Street at 2pm on Thursday 24th November. From there, the Govt. Petitions Committee will meet to decide whether the petition can be debated in the House of Commons.

About The Run Free Alliance

The Run Free Alliance was created in 2011 and granted full UK charity status in 2015. It is run by a team of 6 trustees and 5 management professionals who do not receive any remuneration for their work from the charity's fundraising. It exists to promote the welfare, care and future of beagles used for scientific experimentation in the UK, and to provide support to qualified research bodies working on alternative types of scientific testing and research to those involving animals. For more information visit: www.runfreealliance.com

For further information please contact Jamie Gavin on 07900367775 or jamie@inpressonline.com.