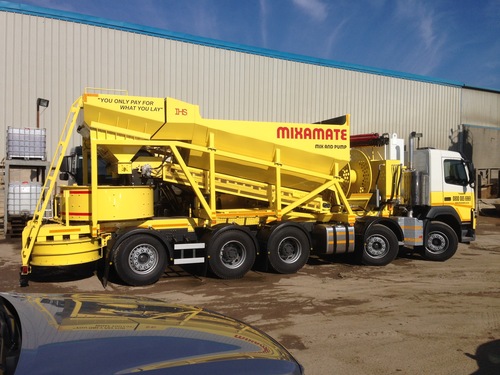 Mixamate – a leading UK provider of mix on site concrete and screed – today announced the launch of its all-in-one liquid screeding service, allowing for the delivery, mixing, and pumping of screed from a single vehicle.

Pioneering industry technology
The new machine removes the need for companies to hire a separate screed pump, reducing hassle and labour costs and greatly advancing traditional on-site screed pumping practices. The all-in-one truck simply drives to the required site, mixes the materials within the vehicle, and pumps the liquid screed directly into the required space via an 80 metre on-board pumping hose.

With an increasing demand for liquid screed in both residential and commercial builds, Mixamate says it became essential to add this option to the company's growing list of services:

"Liquid screed is something we have been asked for increasingly this year," said Chris Smith, Managing Director for Mixamate and...
Read full release