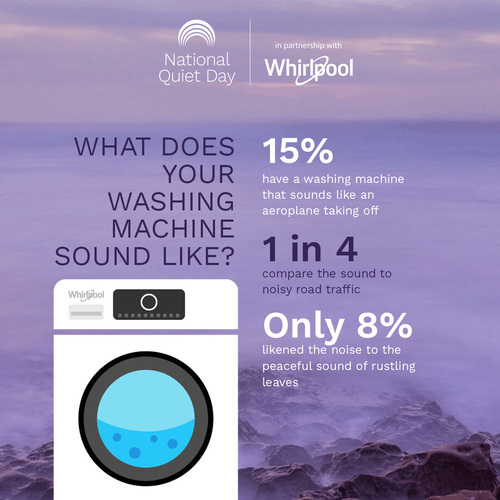 A mini-poll commissioned for National Quiet Day, has found that, even with the latest noise reduction technology available in modern washing machines, 15 per cent of those surveyed are putting up with a washing machine that sounds like an aeroplane taking off in their kitchen*.

Conducted via Trend-Monitor, the mini-poll also revealed that more than one in four people compared the sound of their washing machine to that of noisy road traffic*. Eight per cent of respondents likened the noise of their appliance to the peaceful sound of rustling leaves*.

Home appliance manufacturer, Whirlpool commissioned the mini-poll of over 1,300 adults to highlight the vast differences in washing machine noise output levels. Thanks to modern technological innovations, Whirlpool holds the Quiet Mark accreditation for three of its Supreme Care washing machines. The Quiet Mark is awarded to...
Read full release