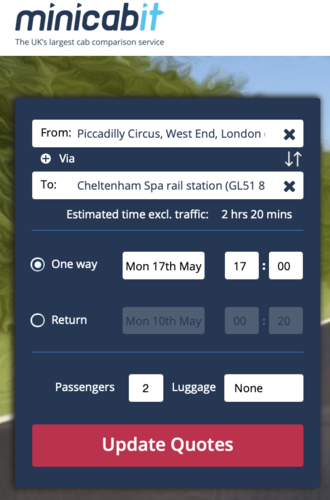 minicabit.com, Britain's largest and most visited cab comparison site, is primed to drive more bookings for local cab operators across an even wider footprint of the UK as nationwide travel restrictions begin to ease.

minicabit's app was the first to win offers on BBC's Dragons' Den. It has seen its demand patterns fluctuate since the first impact of Covid-19, with a significant increase across the UK for regional cab journeys, particularly for travellers embarking on 'staycations'. Trips to and from rail stations now account for 34% of minicabit's overall searches, and its average booked fare has increased from GBP42 pre-Covid to GBP57 currently. Over 70% of minicabit's 800 Cab Operator partners are based outside Greater London, including many rural locations.

At the same time, just as the world...
Read full release