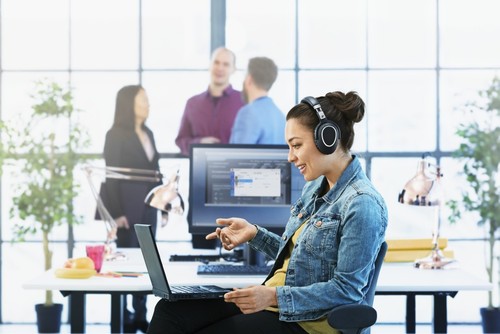 Latest signing for Nuvias adds further depth and quality to its rapidly expanding range of unified communications solutions

London, UK: 14/5/18: 09.30 BST - Nuvias, the fast-growing value-added distributor, has signed a UK & Ireland distribution agreement with Sennheiser, one of the world's leading manufacturers of headphones, microphones, wireless transmission systems, and high-quality headset and speakerphone solutions.

Nuvias will distribute products from Sennheiser's Enterprise Solutions portfolio including personal communications, meeting, and online conferencing products. Sennheiser is looking to solutions-led Nuvias to help grow sales across the UK and Ireland, supporting its objectives for increased market share.

For over 70 years the name Sennheiser has been synonymous with innovation and the highest quality products across all areas of sound...
Read full release