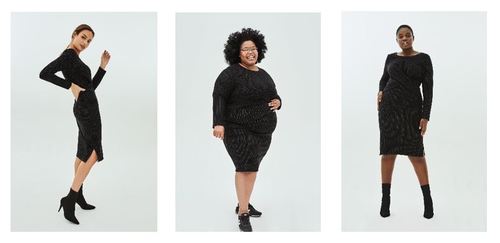 ELVI, the online fashion label, have recently taken great strides towards inclusivity by expanding its size range to sizes UK 8-28. In an exciting development for the brand, they've also implemented product images of the same item on models of different body types, a strong move towards inclusivity.

Originally a pioneer of plus size fashion, ELVI made the move into a wider range of sizes at the start of the year. With ALL designs available in all size options, Elvi hope to bring body positivity to all, giving every woman the opportunity to express themselves through fashionable clothing.

Jess Archer, Brand Director at ELVI, said: "Whether you're a size 8 or a 28 everybody can wear the same clothes. We're really excited with this development and being able to offer women of all shapes and sizes the chance to wear ELVI".

And it doesn't stop there, ELVI have taken an...
Read full release