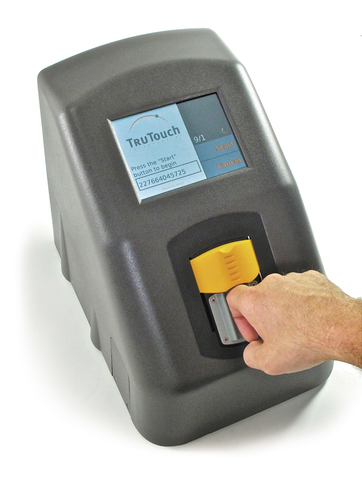 The World's only finger touch system to detect alcohol levels is being launched in the UK on the AlcoDigital stand at the Commercial Vehicle show from April 9th – 11th.

The AlcoSense TruTouch uses pioneering technology which has been shown to be 96% accurate and capable of determining a persons' level of intoxication in seconds - with just a touch of the finger.

The AlcoSense TruTouch uses a near-infrared light to measure blood alcohol content in the skin via contact with an optical pad. The light reflected back by the skin is then analysed to determine alcohol concentration in the tissue and to verify the identity of the user and can be linked to entrances or turnstiles making supervision unnecessary.

Random testing can dissuade some from drinking the night before work,...
Read full release