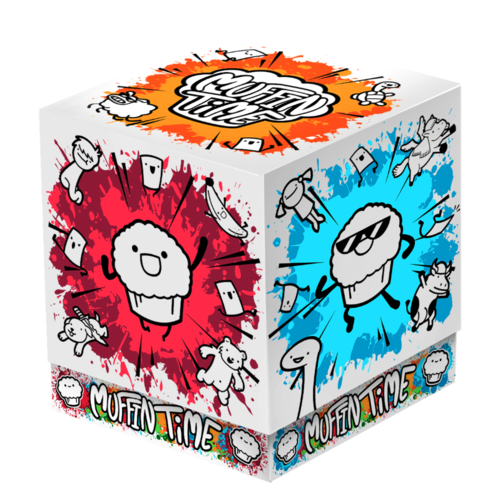 - The card game hit its original £10,000 target in less than 24 hours -

Muffin Time, the remarkably-random card game by Big Potato and Turbo Punch, has punched a hole through its final target in the last few hours of its Kickstarter campaign.

On September 13th at roughly 10:30am BST, the Kickstarter reached the £1,000,000
mark – a whopping 10,000% increase from its original target.

The card game was invented by YouTube all-stars Turbo Punch, who took their ultra-popular asdfmovie series and transformed it into a game where absolutely anything can happen. Their creation was officially released for the public to back 30 days ago, reaching its goal of £10,000 within the hour. Since then, it's been backed by over 24,000 gamers around the world.

Thomas 'TomSka' Ridgewell, one of the founding members of Turbo Punch, had this to say:

"When I was 8 years old, my teacher said I'd never work on a card game...
Read full release