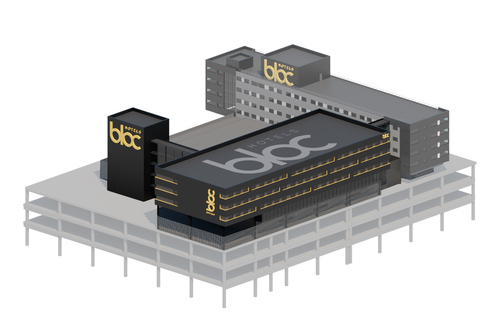 Gatwick Airport will gain an iconic hotel extension in the heart of the terminal building, as part of plans submitted today.

Bloc's landmark four-storey development will add 231 new bedrooms to its existing 245-bedroom hotel in Gatwick South Terminal, a few short steps from security.

Since opening in 2014, Bloc Gatwick has been operating at more than 90% occupancy and the new hotel wing will create even more of the rooms loved by smart travellers.

The high-spec hotel features superfast wifi and sound-proofed bedrooms fitted with the latest smart technology.

Bloc's extension will provide a mix of accommodation suited for all, from families to business travellers and will deliver the same high-quality rooms at affordable prices.

The design will create a relaxed but modern environment and will almost double the capacity of Bloc's flagship hotel, increasing bedroom count to 473.

Its aluminium and...
Read full release