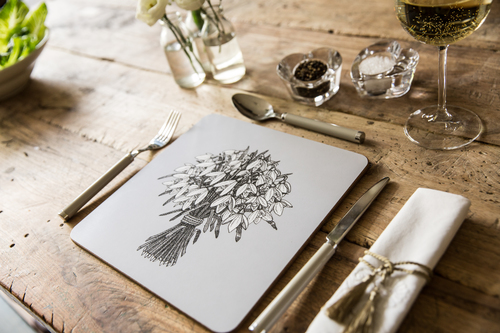 Creative couple Kym and Stephen Yorke left the fast-paced life of international advertising creatives behind, to run their own business from their idyllic cottage in Oxfordshire.

The Crumble Cottage range of china, textiles, books, prints, cards and gifts took the Christmas market by storm and already has customers from across the globe clamouring for more.

Designed and created in the UK, the range of products includes perfect gifts for Easter, Mother's Day, Father's Day, weddings, new baby arrivals, wedding anniversaries and birthdays. The business works with a social enterprise to produce the textiles.

The distinctive black and white illustrations capture snowdrops, tulips and roses as well as hearts and the two stars of the Crumble Cottage show-Rosemary and Sedgwick.

Rooted in the English countryside, the business is inspired by rural life and a return to simpler times-both in its designs and its ethos and is the...
Read full release