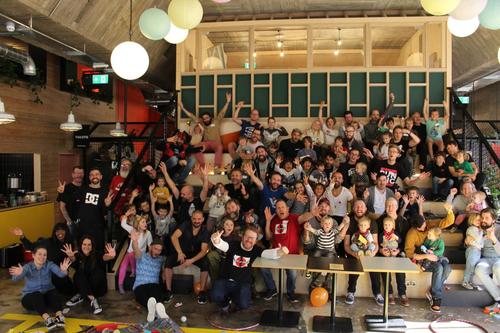 In a world full of home-schooling stresses, no playdates, social isolation and global protests, a Worthing-based dads group are bringing dads and kids from around the world together in a unique social experiment, this Father's Day.

"Imagine dads and kids from the projects in Atlanta, having the chance to play, chat, laugh and learn from those in a village in Kenya, a leafy suburb in France, a seaside town in Sussex, or a tenement building in Glasgow. This is a truly remarkable playdate"

The world's first international, virtual, dads and kids playdate. Welcome to the Dadifesto2020 

Still struggling with what to get dad, this Father's Day? then how about a place with 96 dads and kids from around the world on a playdate that includes, rap workshops, Lego challenges, storytime with guest authors and some very special guest celebrity appearances. 

Britain's Dad La Soul has united with America's Fathers Incorporated and Daddy...
Read full release