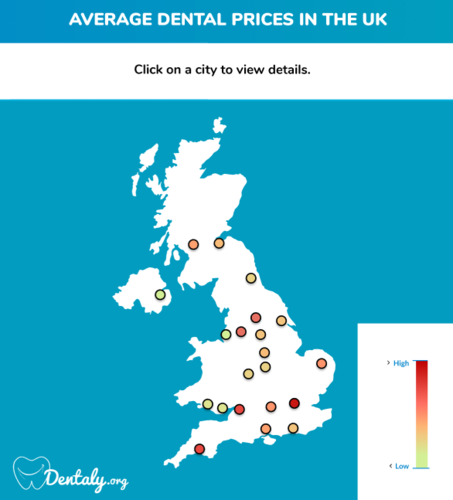 The report by Dentaly found staggering variations between dental fees and prices found in different cities around the country

United Kingdom:

A new report undertaken by oral care specialists Dentaly has produced some startling results regarding the varying cost of dental treatments in different UK cities.

The document highlights how residents face a postcode lottery when it comes to UK dental charges, with people living in Liverpool, Wales, and Northern Ireland benefiting from the best prices on average.

According to the researchers at Dentaly, London is the most expensive city in the UK for dental care, but Bristol and Plymouth are not far behind.

The statistics show that the average cost of a dental checkup in the UK is £63, but it is possible for patients to find appointments for as little as £20 if they shop around.

The cheapest checkup listed in the research was in Birmingham at £20,...
Read full release