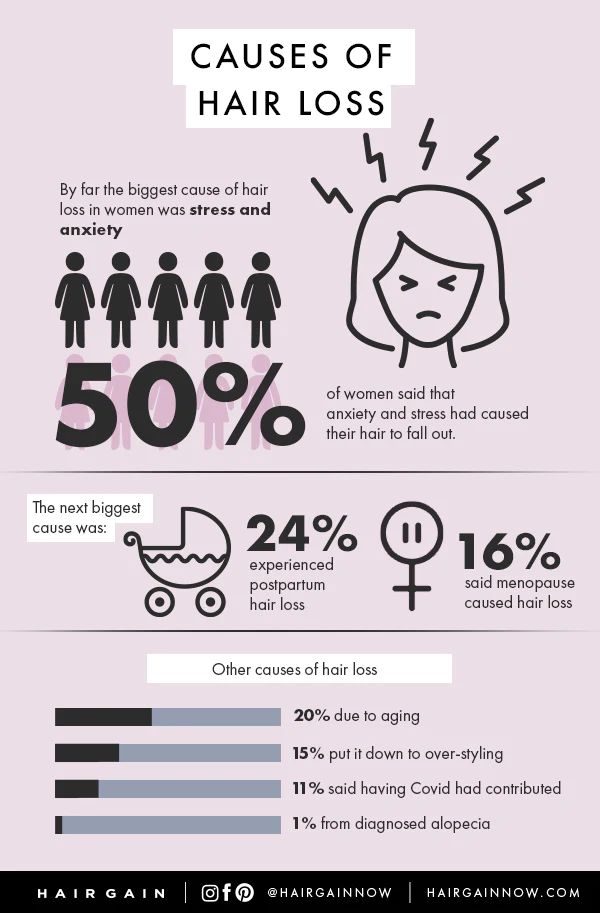 As Stress Awareness month approaches, a national survey of over 2,000 men and women conducted by award winning vegan brand, Hair Gain,has revealed that the UK is in the grip of a women's hair loss epidemic.

Far from being a man's problem, the survey revealed that 75% of UK women said they had experienced thinning hair or hair loss. This is compared to 73% of men and the major reason? Stress.

The survey found that by far the biggest cause of hair fall in women was stress and anxiety. 50% cited it as the reason their hair had fallen out. A worrying statistic, but perhaps unsurprising given the recent pandemic and the cost-of-living crisis, it's a problem that could become even more acute.

The next biggest causes of hair loss were having a baby (24%) and the menopause (16%). Meanwhile, 11% felt catching Covid had played a part, while 15% cited over styling as the...
Read full release