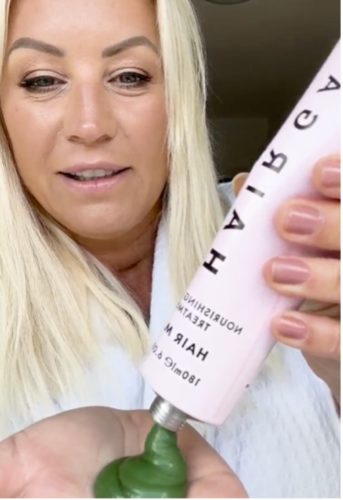 Shoppers are going crazy for a bright green pea-powered hair mask loved by Gaby Roslin and Denise Van Outen!

Speaking on Instagram Denise Van Outen, admitted that over-styling and long stints abroad had taken a toll on her hair. She credited a nourishing treatment mask from Hair Gain made from organic pea shoots with having reversed the damage of excessive styling and improving the condition of her hair. "My hair feels so much fuller", she said "[it] looks thicker [and] there's more volume."

Radio and TV personality Gaby Roslin also echoed Outen's claims, singing the praises of the mask on Instagram as she applied the bright green mask to her hair , which is left on for 15-20 minutes, while sitting on a white carpet.


"I bought @hairgainnow a few months ago and was totally blown away by how blooming amazing it was", said Roslin. "It makes your hair so...
Read full release