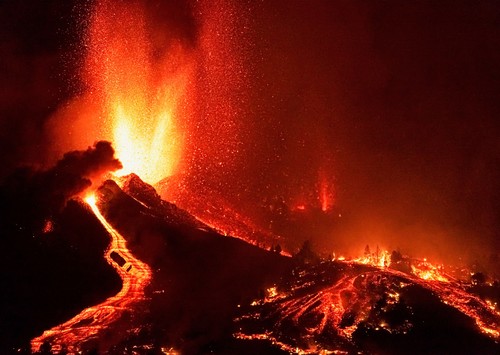 The explosive documentary – Lava Bombs: Truths Behind the Volcano – is shortlisted in the Madrid International Film Festival for Best Feature Documentary and Best Director of a Feature Documentary and will be screened at the Hotel Nuevo Boston, Avenue de Aragón in Madrid at 18:10 on Wednesday September 6 2023.

The dramatic film from GeoTenerife and New Light Studio captures the emotional stories behind the crisis and response to the September 19 2021 eruption of the volcano in Cumbre Vieja, La Palma, Canary Islands, Spain.

Lava Bombs reveals the stories behind the headlines and showcases the power of the major natural disaster through the voices of the local people impacted, emergency managers, scientists and politicians with spectacular aerial footage of the volcano in dramatic 4K.

The film has already received many accolades, including outstanding excellence at the Nature Without Borders International Film Festival and semi-finalist in...
Read full release