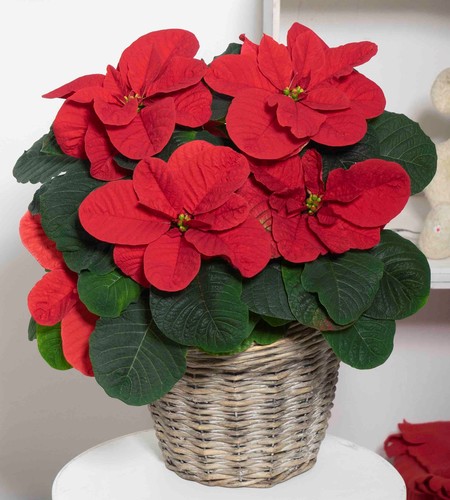 Unique new poinsettias are set to take the UK market by storm this season

No home is complete in the run-up to Christmas without that much-loved icon of the festive season – the poinsettia! And as we prepare to say goodbye – and good riddance – to pandemic-struck 2020, there's no better way to bring hope and cheer into our homes than by snapping-up one of the latest varieties of beautifully coloured poinsettia, created by leading plant breeding houses.

There is, however, a quiet revolution taking place in the world of poinsettia breeding, with experts working behind the scenes to conjure up a new generation of novelty plants that that will wow shoppers in the run-up to the festive season. Breeders represented by Stars for Europe regularly release new poinsettia varieties – here's a snapshot of the most innovative introductions that will be making their way to stores around the UK.

Breeder Selecta One has a uniquely different new...
Read full release