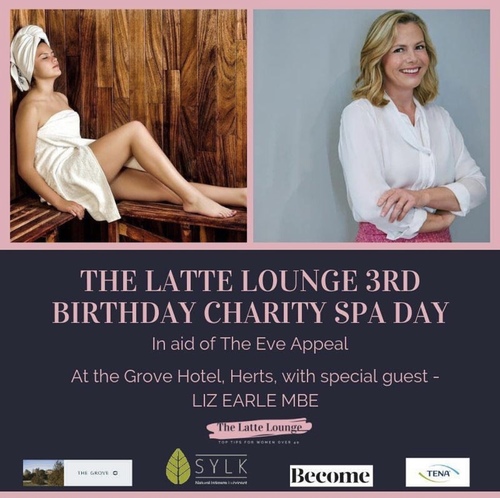 On Wednesday July 3rd, Liz Earle MBE, will be sharing some of her wellbeing advice with Katie Taylor, Founder of The Latte Lounge (an online platform for Women over 40) and guests, at a charity spa day at The Grove.

The event marks the 3rd birthday of The Latte Lounge, and also aims to raise money and awareness for the women's gynaecological cancer research charity, The Eve Appeal.

Joining Liz and Katie after, for a panel discussion and q & a's, will be CEO of The Eve Appeal, Athena Lamnisos, along with some of The Latte Lounge website advisors and bloggers:

Menopause GP, Dr Louise Newson, Founder of The Menopause Support Network – Diane Danzebrink, Director of Jo Divine – Samantha Evans and Author of My Menopausal Vagina – Jane Lewis.
The morning will be attended by members of The Latte Lounge Facebook Group as well as being streamed via Facebook Live to over 16,000 of its members.

Guests will enjoy a delicious...
Read full release