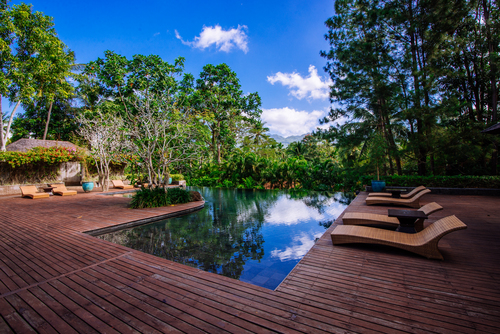 (London, August 2016). Adding to its growing global portfolio of distinctive, one-of-a-kind properties, Luxury Hotels Group is delighted to announce its newest member this month.

Deep in the tropical forests of Batangas in the Philippines, The Farm at San Benito is a renowned luxury retreat with unrivalled health and wellness credentials. Describing itself not as a hotel but a healing journey – a 'must-have' in every individual's life at least once a year, The Farm brings together a holistic approach to wellbeing with the feel and facilities of a five star resort. Built around a 250-year-old mango tree said to possess healing powers, it's a beautifully landscaped oasis where nature redresses the imbalances of modern life.

The Farm's exquisite luxury villas reflect the pristine natural setting. Entry category Sulu Terrace villas reference the area's traditional rice barns with thatched roofs and wood beamed ceilings, while others combine rustic chic...
Read full release