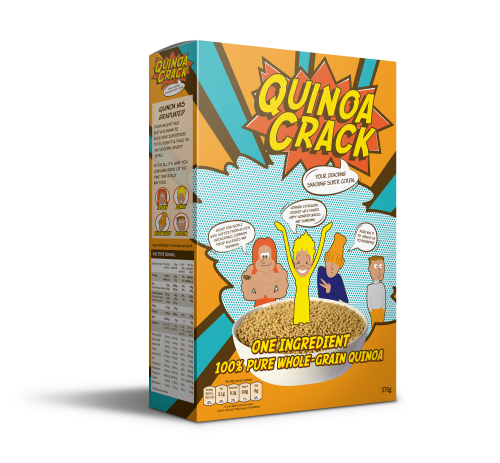 A French farming family passionate about clean, honest eating has launched a nutritious new snacking cereal called "Quinoa Crack", made from 100% toasted grain.

According to founder Jason Abbott: "This cereal exists because you and I are tired of big corporations feeding us sugar for breakfast. We're European quinoa growers and cereal activists and whilst we like sugar, we get angry when it's marketed as nutrition."

"Fed up with the usual cereal offerings and fed up with the lack of simple options for people with food intolerances, we decided to give it a go ourselves - and have some fun with it as well," continues Abbott.

"More and more consumers feel they are being mislead when it comes to the nutritional value of packaged goods - and nowhere more so than in the cereal aisle - we felt it was time for a more honest approach."

Quinoa Crack is made from 100% whole living grains of European grown quinoa which go straight...
Read full release