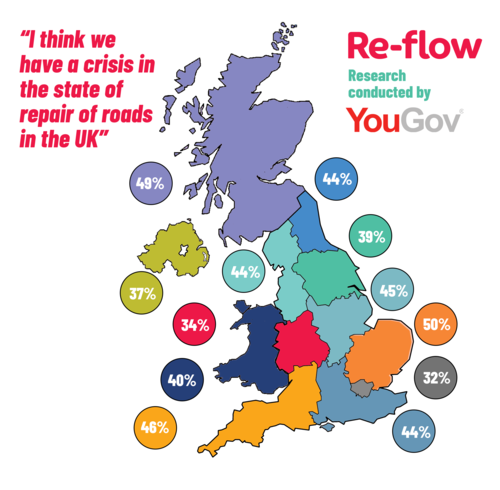 As we look to the 5th Annual 'National Pothole Day' on 15th January in the UK, a poll shows almost half of UK residents think the state of repair in UK roads has reached 'crisis' point.

National Pothole Day is about focusing attention on the poor state of our local road network. The public opinions outlined through YouGov research conducted on behalf of the Highways job management solution, Re-flow, reinforce the critical need to address our decaying road network.

Local Authorities need to do more to ensure they are addressing this national crisis, with 50% of the population in some parts of the country saying they think we are at crisis point.

In the shock poll of the UK population conducted for Re-flow by YouGov last week, 42% agree 'I think we have a crisis in the state of repair of roads in the UK', which goes up to 50 % in the East of England and a low of 32% in London.

Furthermore, when asked if they think 'the...
Read full release