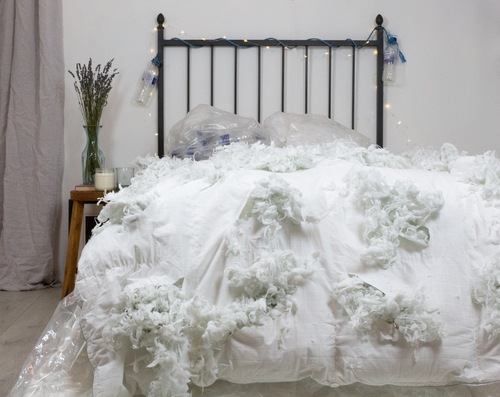 There are so many choices to make when you buy new bedding and your main considerations are probably: will it help you sleep better and is it value for money? How often do we stop to think about the amount of plastic in our bedding and the impact that it might have on the environment before and after use?

With some bedding stuffed with microplastic pollutants we thought we'd put together this guide to help you make informed decisions on how much plastic you want in your bedding.

Founded by Emily and Jonathan Attwood, sleep specialists scooms set out not only to offer the best bedding on the market with a simplified product offering, but also placed this question at the centre of all their product development. Taking the time to rigorously research every element from materials and manufacturing methods to packaging and end-of-life disposal, with the aim of creating a natural range that is free of plastics, toxins and chemicals.

Emily and...
Read full release