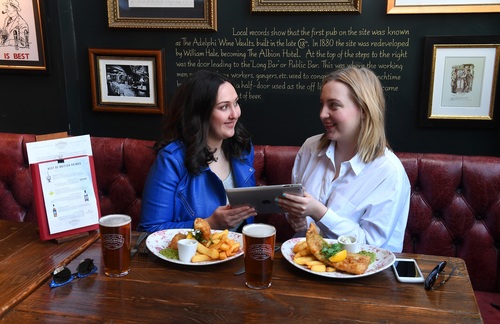 British attitudes towards pubs in 2017 have evolved to encompass current social trends whilst retaining classic British traditions, including the discovery that craft beer & ale is now the top tipple of choice amongst British women.

When given the choice between having a wide selection of craft beer & ales, gin, whisky or soft drinks behind the bar, women overwhelmingly voted in favour of craft beer & ales with a majority of 57%, and over half would choose to enjoy their pint with British television royalty, Sir David Attenborough, over Her Majesty the Queen.

The survey, conducted on behalf of Nicholson's Pubs, also discovered that, despite social media feeds being flooded with shots of the newest food trends, British women still chose to opt for more traditional British dishes. Fish & Chips won the popular vote with 47% choosing this classic dish over current health-led trends such as a quinoa salad, which only garnered 3% of the vote. Men were also...
Read full release