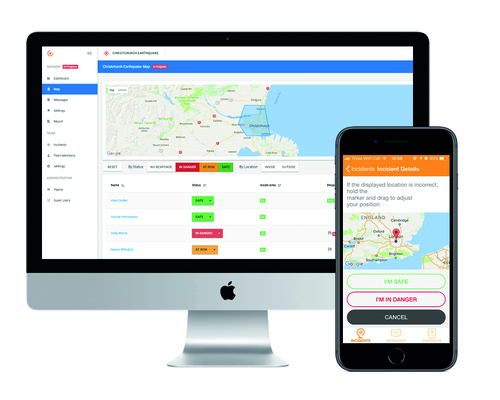 Safety app specialists StaySafe have launched IncidentEye, an app that allows companies to quickly locate and monitor the safety of their staff in the event of a terror attack or other emergency.

IncidentEye, which is compatible with both Android and iOS devices, is a smartphone app and cloud-based hub which allows an employer to rapidly locate and protect employees during an emergency.

The solution has been developed in response to the growing number of incidents, both man-made and natural, that are affecting businesses around the world.

"Recent years have seen a rise in terror attacks and active shooter incidents, whilst climate change experts predict that warmer temperatures and high tides will continue to increase the number of natural disasters occurring" comments Don Cameron, CEO, StaySafe.

"These events are unpredictable and can cause considerable panic and disruption, both to staff and business operations....
Read full release