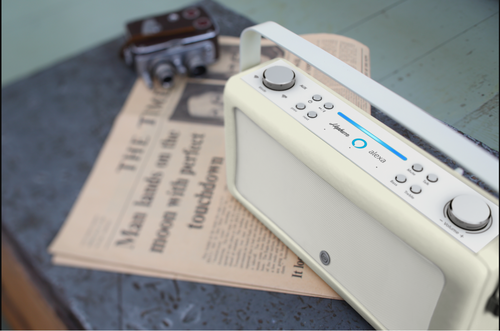 British audio brand VQ today announces the launch of Hepburn Alexa a uniquely styled addition to the Amazon Voice Activated Speaker market, delivering premium sound as well as premium looks.

In Hepburn Alexa, VQ have evolved the traditional thinking that Amazon Alexa speakers should be cylindrical, instead opting to integrate Alexa into one of their most iconic radio shapes – Hepburn. In doing so VQ have created a vintage styled Amazon Alexa speaker for those that want a little more style from their voice-activated speakers.

Hepburn Alexa does everything you've come to expect from an Amazon Alexa speaker, you can ask to play music, hear the news, check weather, control smart home devices, and more. Alexa lives in the cloud, so it's always getting smarter, adding new capabilities that are delivered to your device automatically. Using Alexa on your Hepburn is simple and hands-free – just ask, and Alexa will respond instantly.

Hepburn Alexa...
Read full release