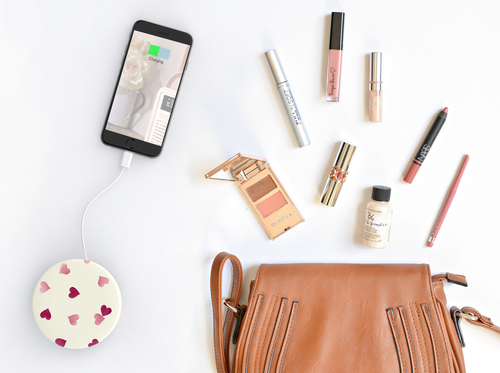 Today VQ are pleased to announce a girls' new best friend Coco – for flawless make-up day or night and a guarantee your phone will have enough power to take the perfect selfie.

Coco is the innovative companion you never knew you needed but now can't do without. This staple of any selfie-conscious fashionistas' designer handbag provides beauty & power and is a to set hearts racing this Valentines Day.

As a compact mirror Coco features dual 3" edge-to-edge mirrors for distortion-free viewing. The 1:1 mirror is supplemented by a 3x magnified mirror for detailed application, tweezing or blemish control. The magnified mirror is further enhanced by a vanity rim equipped with illuminating daylight LEDs for a true-to-life colour correct display even in low light or dark environments.

Now Coco has helped you complete your flawless look, the only reason to consider leaving the...
Read full release