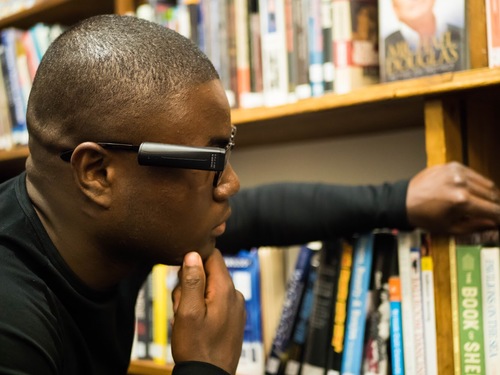 "I feel like I have the confidence and I have the ability to do everything that everyone else can do"

Souleyman Bah is a student studying Business Management at the London School of Business. However, unlike most of his peers, Souleyman has degenerative eye condition which means that he has been losing his sight since he was a child.

"I have been diagnosed with Retinitis Pigmentosa since the age of seven. It is a deteriorative eye condition commonly known as 'tunnel vision'. I have lost most of the vision in my right eye, and my left eye probably has about 20% vision remaining. There are a whole host of issues with any eye condition, but the main one for me which has been a major barrier is reading text, particularly small text. When I go shopping reading ingredients and labels, general information when I'm out and about, books at the library - anything that is text-based is very very difficult for me to access."

Souleyman has been...
Read full release