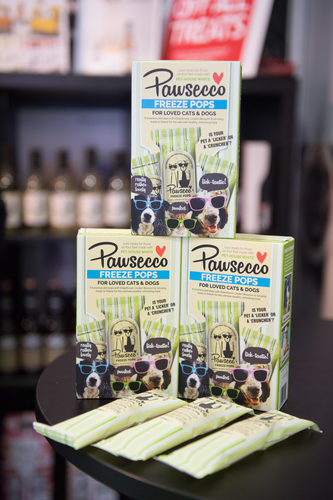 WOOF&BREW's award-winning Pawsecco is now available in freeze pop form LuxuryPetTreat and it's just scooped 'Best Treat' at PATS 2018!

Good friends bring happiness, but best friends bring 'Pawsecco'. And just when you think this brand couldn't get any cooler – it's now available in a totally unique freeze-pop form! WOOF&BREW's 'Pawsecco' has flown off the shelves since it's launch and has appeared in national and international press, including an appearance in the latest series of The Apprentice, and firmly established itself as one of the top products on pets Christmas wish lists in 2017 – and the new 'Freeze Pops' look set to follow in it's footsteps.

The move to freeze pop form mirrors the availability of new premium pops in the human market. After all, 'if it's good enough for you…' Steve Bennett, Managing Director of WOOF&BREW,...
Read full release