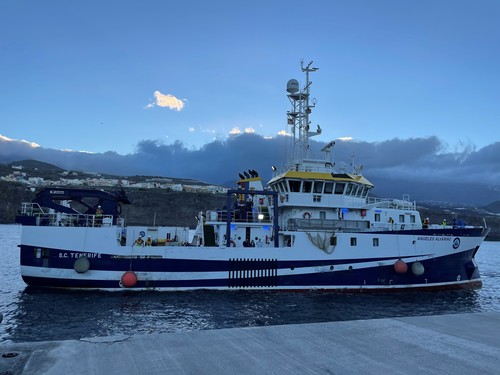 GeoTenerife

The #1VolcanaSymposium, organised for @MarineSciCamp by IEO-CSIC and GeoTenerife took place at the Oceanographic Institute's Canarian headquarters in Santa Cruz de Tenerife on November 21 2022.

Organised as part of IEO-CSIC and GeoTenerife's MarineSci Camp for national and international students in the Canary Islands, Spain, the Symposium was an open access event and was streamed online. An introductory video can be seenhere.

Virtual delegates signed up from a range of international institutions and organisations including:

• Amherst College (USA)
• Arizona State University
• Consejo Insular de Aguas de Tenerife
• Coventry University
• Department of...
Read full release