Are German companies more robust than the world thinks?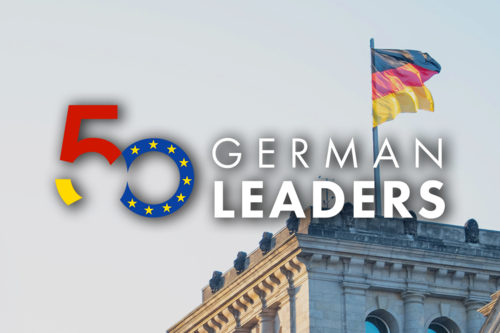 The economic situation in Germany has become difficult due to the current crisis. Germany is affected more than other countries because it has a higher dependence on Russian energy, a high share of energy-intensive industry, and is highly dependent on exports and global supply chains.

The DIW president emphasises that Germany, as a business location, is in danger if companies do not massively accelerate ecological, economic, and digital transformation. The "50 German Leaders" campaign is an essential step in showcasing the country's most innovative companies, inspiring and adapting the strategies of others.

LONDON, 23 February 2023 - TBD Media Group launched the documentary series "50 German Leaders" to showcase Germany's leading companies that stand for quality and innovation. The campaign offers an in-depth look at the visions and strategies of the companies shaping tomorrow's business environment and society.

The "50 German Leaders'' campaign includes companies such as Buderus Guss, STÖBICH, PURAGLOBE, and Jobvalley, known for their innovative and sustainable business practices. The participants in the campaign are executives and innovators from companies that specialise in sustainable and climate-friendly braking systems, fire protection solutions, the implementation of an actual circular economy in oil production, and platforms for job-seeking students. In addition, the contribution of WHU - Otto Beisheim School of Management shows how the renowned university in Germany trains bright minds that later find successful companies.

Paolo Zanini, the founder and CEO of TBD Media Group, explains the significance of the campaign as follows:

"TBD Media Group is proud to present Germany's most successful companies and provide insights into their visions and strategies for accelerating the ecological, economic and digital transformation. The campaign aims to inspire other companies in particular and make an important contribution to promoting Germany as a business location. Germany's leading companies must counteract the competitive disadvantage caused by higher energy prices, especially through more innovation. We are particularly proud to highlight the exciting stories behind these innovations in our latest launch of the 50 German Leaders campaign."

TBD Media Group invites all interested parties to watch this fascinating documentary series featuring the world's leading CEOs and entrepreneurs. Here, the ideas of the most innovative business icons are presented and the stories behind the greatest successes of recent years are told.

By looking at the business practices of the "50 German Leaders" one can see, first-hand, how to create more resilient businesses for the future.


For more information about the "50 German Leaders" campaign, click here: https://www.globalthoughtleaders.org/50-german-leaders

About TBD Media Group:
TBD Media Group is an international, purpose-driven media developer that helps companies, organizations and governments tell their brand stories in a human and direct way. Learn more at https://www.tbdmediagroup.com/

Companies featured in this launch:

WHU - Otto Beisheim School of Management:As one of the first private business schools founded in Germany, WHU is now one of the best business schools in Europe.
BUDERUS GUSS:The innovative brake discs reduce fine dust emissions through a complex hard metal coating and thus meet the high requirements of today and also of tomorrow.
JOBVALLEY:A job search platform for students, builds a bridge between talented young professionals and employers.
PURAGLOBE:A company specialising in implementing true circular economy in oil production, shows how protecting resources and the environment is an incredibly important step can change the world.
STÖBICH HOLDING:is a leading provider of fire protection solutions and successfully distributes its products all over the world.

Media Contact:
Jonathan Guggenberger
Marketing Manager
TBD Media Group
j.guggenberger@tbdmediagroup.com

Content Writer: Anne Reisenweber
This press release was distributed by ResponseSource Press Release Wire on behalf of TBD Media Group Ltd. in the following categories: Environment & Nature, Media & Marketing, for more information visit https://pressreleasewire.responsesource.com/about.