Grenade (UK) Ltd successfully protects Intellectual Property Rights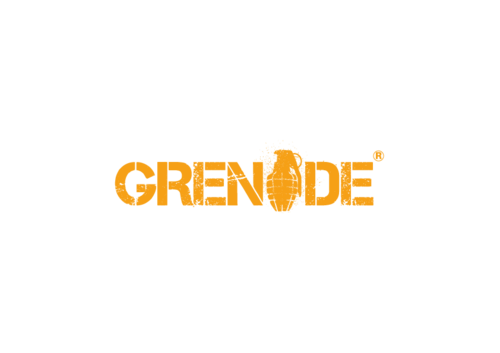 Grenade (UK) Ltd, the well known Coventry based Sports Performance and energy brand, have been successful in their High Court action against Grenade Energy Limited and its sole director Omair Mateen Chawla (the Defendants), being awarded Summary Judgment in the Intellectual Property Enterprise Court on 10 March 2016.

At the hearing it was declared that the Defendants and each of them had infringed Community Trademarks owned by Grenade (UK) Ltd and passed off their goods, service or business as those of Grenade (UK) Ltd.'s. It was ordered that summary judgment be entered against Grenade Energy Limited and Mr Chawla which forbids them from Infringing Community Trademark 13483433 and 10803609 or passing off goods, service or a business as being those of Grenade (UK) Ltd. It is unusual in English law for the director of a company to be held jointly liable with the company for its wrongful acts.

As ordered by the court, the Defendants must deliver up or destroy all articles, documents and product which infringes on Grenade (UK) Ltd's trademarks and transfer registration of infringing domain names to Grenade (UK) Ltd. They were also forbidden from using the name 'Grenade' in relation to energy drinks and in the company name.

Additionally, there was an order to pay a substantial amount for Grenade (UK) Ltd.'s costs and an inquiry into damages will take place. The Defendant has until March 24th to comply with this costs order.
Nicola Hill, solicitor at Browne Jacobson LLP who represented Grenade (UK) Ltd asserts: 'We are extremely pleased that Grenade (UK) Limited, a company dedicated to protecting its intellectual property rights, was able to successfully defend these rights in the English courts."

Juliet Barratt, Co-Founder of Grenade ® states; 'Grenade® has invested heavily in protecting its Intellectual Property. We have built up a large amount of equity in the Grenade® brand and goodwill since launch in 2010 and will continue to protect this. It is not acceptable for a company or individual to use our good name or anything confusingly similar to it in order to further their business. We have over 100 trademarks / design marks registered or applied for in the EU, USA and globally and will continue to work hard to protect and vigorously defend the Grenade® name in our key territories.'

About Grenade®

Grenade® is an innovative British company who have grown rapidly since its launch in 2010. Now selling Grenade ® products to over 100 countries, Grenade ® has a huge following ranging from professional athletes, fitness enthusiasts and military personnel worldwide. Grenade® exhibits at the largest fitness exhibitions in the world and had a number of industry leading products in convenience / supermarket stores. Supported by its 'Team Grenade' athletes Grenade® are renowned for their unique branding and marketing strategies.

Accolades include;
Sunday Times – Virgin FastTrack 100 – 2014, 2015
Ernst and Young – Entrepreneur of the Year – Finalist 2014
European Diet & Weight Management Product of the Year 2013, 2014 and 2015
2015 BodyBuilding.com winner – Best International brand
For more information about Grenade go to website orfacebook page
Telephone: 02477 170 100
Email: juliet@grenade.com

About Browne Jacobson:
Browne Jacobson is a Top 50 UK law firm offering a range of public and private sector specialist legal services from its offices in Birmingham, Exeter, London, Manchester and Nottingham.
This press release was distributed by ResponseSource Press Release Wire on behalf of Grenade. in the following categories: Health, Food & Drink, Public Sector, Third Sector & Legal, for more information visit https://pressreleasewire.responsesource.com/about.