People's Convoy to Support Syrian Medics this December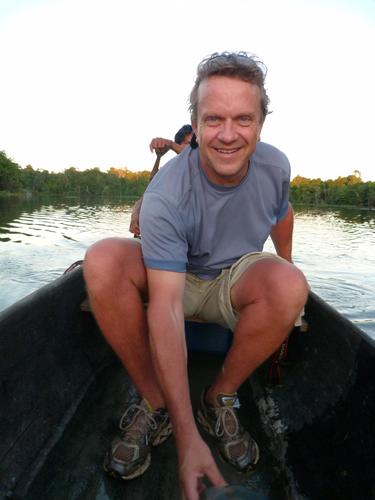 Without access to medical practitioners with adequate equipment and supplies, the predicament of the people in Syria is dire
The convoy will leave the Chelsea and Westminster Hospital, London at 11.00AM on 17 December.

The war in Syria, which has now been raging for five years and is estimated to have claimed the lives of around half a million civilians, has been described by the United Nations as the 'greatest humanitarian crisis of our era'.

Of particular concern to the global humanitarian community is the apparent targeting of hospitals and medical practitioners. In the besieged enclave of Eastern Aleppo, the bombing of hospitals has recently left 275,000 civilians without access to medical care.

Across Syria, doctors and nurses are working to save lives using rudimentary equipment, working in unsuitable locations such as caves, living rooms and storage rooms and working for days without rest. However, without access to medicine and equipment, the bravery of Syria's medical workers is not enough to treat many people with basic medical needs.

In response to the critical situation that has unfolded in Syria, a group of humanitarians from across Europe will be driving a relief convoy of medical equipment and supplies to rebuild a children's hospital in the accessible countryside west of Aleppo.

The convoy will leave the Chelsea and Westminster Hospital, London at 11.00AM on 17 December.

The People's Convoy was conceived and planned by Dr Rola Hallam of newly-founded NGO CanDo. The organising committee includes charity Doctors Under Fire, which was launched recently by Dr David Nott, Saleyha Ahsan, Hamish de Bretton Gordon and Toby Cadman, and the Syria Campaign. Other organisations that will be partnering CanDo and Doctors Under Fire include Physicians for Human Rights, Women's International League for Peace and Freedom, and Hand in Hand for Syria.

Across the Divide, an expedition and logistics company that has raised £92 million for charities to date, has been chosen as the planning partner for this complex and audacious project.

The convoy of heavy goods vehicles will pass through France, Belgium, Holland, Germany, Austria, Hungary, Romania and Bulgaria, before crossing Turkey and reaching the Turkey / Syria border.

The supplies will then be handed over to local partners, who will transport them to the children's hospital.

Saleyha Ahsan, who will be travelling to Syria with the convoy, said, "One of the last hospitals destroyed in Eastern Aleppo was the last remaining children's hospital in the city, which was bombed whilst treating the victims of a chlorine gas attack. "The targeting of medical and humanitarian workers is totally unacceptable, and the situation for aid in Syria is rapidly deteriorating.

"In February 2014, the UN Security Council demanded an end to the use of indiscriminate weapons in civilian areas, referring specifically to barrel bombs. Since then, thousands more barrel bombs have been dropped, killing thousands of civilians.

"In March 2015, the UN Security Council adopted a resolution explicitly banning the use of chlorine as a chemical weapon in Syria. Since then, there have been over 60 chlorine attacks in Syria.

"Finally, in May 2016, the UN Security Council strongly condemned attacks against medical facilities and medical personnel. Since then, there have been over 73 attacks on hospitals in Syria.

"The resolutions are in place, and the international community is in agreement that measures need to be taken to safeguard civilians and humanitarian responders. The UN needs to enforce the resolutions that it has created."

Mark Hannaford, the Managing Director of Across the Divide, will be driving one of the lorries. He says, "Without access to medical practitioners with adequate equipment and supplies, the predicament of the people in Syria is dire.

"The governments of the Western world, and the UN, have proven themselves incapable of finding a solution to end the violence and suffering in Syria.

"Our aim with the convoy is to rebuild a children's hospital in the countryside west of Aleppo. We want to use the convoy to express our solidarity for the civilians and aid workers of Syria, to defy the war criminals committing these crimes against humanity, and to put pressure on the governments on the world to help the people of Syria."

A minimum of £91,000 is needed in order to achieve the convoy's aims, and donations can be made here: www.peoplesconvoy.com .

Mark Hannaford, a successful and published photographer, will be documenting the journey throughout.

ENDS

Media information provided by Famous Publicity. For more information, please contact George Murdoch at 0333 344 2341 or george@famouspublicity.com , Tina Fotherby at 07703 409 622 or tina@famouspublicity.com or Adam Betteridge at 07710 518 545 or adam@famouspublicity.com.

About Across the Divide:

Across the Divide was established in 1997 in response to a growing need for professionally organised charity treks and corporate challenges. Over the past two decades, it has operated on most of the world's continents, working with organisations both large and small to raise over £87m.

Partnered with its sister company 'World Extreme Medicine,' it has helped Ben Fogle & James Cracknell ride from Edinburgh to London, the BBC Children in Need Rickshaw Challenge team to raise more than £9.4m over the past five years, provided medical support for CBS's Survivor Series and helped Helen Skelton run and kayak for Comic Relief.
This press release was distributed by ResponseSource Press Release Wire on behalf of Across the Divide in the following categories: Men's Interest, Health, Women's Interest & Beauty, Medical & Pharmaceutical, Public Sector, Third Sector & Legal, Transport & Logistics, for more information visit https://pressreleasewire.responsesource.com/about.