New e-international welcome office for Université Paris-Saclay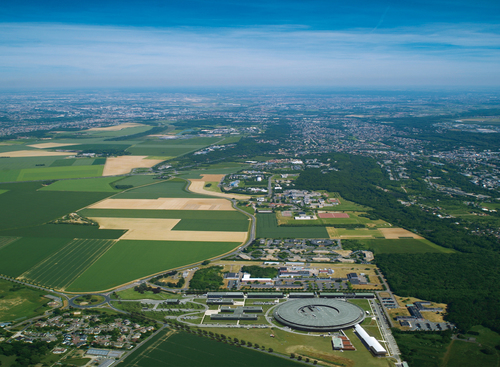 The Paris-Saclay University Welcome Network aims to offer all international residents the same quality of reception anywhere they work or study
PRESS RELEASE: FOR IMMEDIATE RELEASE

New e-international welcome office for Université Paris-Saclay


Université Paris-Saclay has launched an e-international welcome office to provide a common portal for incoming students and researchers to one of their 18 institutions.

The Paris-Saclay University Welcome Network aims to offer all international residents the same quality of reception anywhere they work or study within Université Paris-Saclay – it's the first single gateway for the university that was recently created from 18 of France's most prestigious institutions.

Whether studying a degree, working in one of the research centers or coming for an internship, the e-international welcome office has general information regarding administrative procedures as well as more practical matters. The portal provides resources for visas, residence permits and health insurance for foreigners.

The one portal for the 18 institutions of Université Paris-Saclay further cements the partnerships between the members and the administrators within it.

Gilles Bloch, President of Université Paris-Saclay says: "We now have 5,500 PhD students - 40% are international – as well as a quarter of all European Research Council (ERC) grants given to France, and we award 160 international scholarships to masters students every year. Université Paris-Saclay is an international institution, we're delighted to make both studying and researching abroad easier for those who choose to come to France."

It also builds on the university's mission to bring talented international scientists and students to France. Since the quality of reception is a major consideration in attracting the best students and international researchers, the members of the Université Paris-Saclay set up the portal as a sole platform based around professionalism and anticipating people's needs, from advice on French culture to settling in on campus.

This is the latest phase from the university that was created by France's top educational and scientific institutions to provide a French competitor to the world's best universities.

More information: http://www.universite-paris-saclay.fr/en/e-international-wel...


/ENDS

For more information, please contact Stephanie Mullins at BlueSky PR on smullins@bluesky-pr.com or call +44 (0)1582 790 706.
This press release was distributed by ResponseSource Press Release Wire on behalf of BlueSky Public Relations Ltd in the following categories: Education & Human Resources, for more information visit https://pressreleasewire.responsesource.com/about.