IT'S STINKING HOT – HEATWAVE BRINGS OUT SMELLS YOU THOUGHT YOU'D KILLED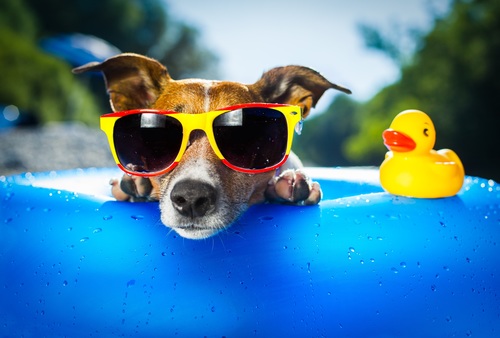 As Britain sizzles in a heatwave there's one thing the high temperatures bring out at home … horrid smells you thought you'd cleaned up.

All the nasty niffs from spills and stains can return with a vengeance in hot weather if you haven't made a proper job of removing them.

Whether it is spilt milk, crumbs of food, ingrained pet dander or worse, if traces have seeped into soft furnishings and carpets the pongs will return, especially if it is also humid.

"Hot weather really does let you know if there's any rancid residues remaining in your home," said expert cleaner Quentin Steele, founder of Aroma Care Solutions.

"As soon as the temperature rises you will know if there are any odour hotspots in your home. That's the bad news. The good news is you can get rid of them.

"You must tackle the source – use a bio-enzymatic formula that breaks down the molecules which cause the smells and eradicate them forever."

Aroma Care Solutions has harnessed the power of nature in its Bio-Enzyme Odour Management Formula that eats up the substances causing smells,
tackling the root cause of the problem.

It contains benign bacteria called bacillus subtilis that spring into action when the formula is diluted with water. These 'good bacteria' produce bio-enzymes which digest the materials that cause unpleasant smells.

All that will be left behind is a gentle scent of natural botanical essential oils.

The beauty of the formula is that the 'good bacteria' will multiply, speeding up the process until all the 'food' is gone. Once activated, the formula continues to be effective for up to 24 hours, working while you rest.

The Formula is effective against some of the nastiest smells, including urine, rotting food, faeces and vomit, and can be used to keep drains sweet-smelling as well as carpets, soft furnishings and curtains.

Quentin added: "For very noticeable or stubborn stains a good tip is to pre-treat with a gentle textile cleaner such as Aroma Care Solutions' Textile Cleansing & Hygiene Formula."

www.aromacaresolutions.co.uk

ENDS

Editor's Note: For further information contact Celeste Clarke at Century PR on 024 76 228881/07799064066 or email celeste@centurypr.co.uk.
This press release was distributed by ResponseSource Press Release Wire on behalf of Aroma Care Solutions in the following categories: Home & Garden, Women's Interest & Beauty, Farming & Animals, for more information visit https://pressreleasewire.responsesource.com/about.