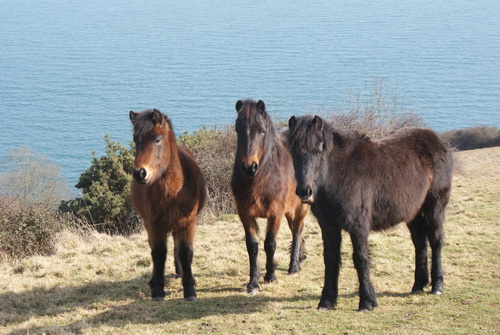 A partnership between the RSPB, Dartmoor Pony Heritage Trust and Dartmoor farmers Margaret Rogers and Michael Lamb from Widecombe-in-the-Moor, bringing Dartmoor ponies to the Devon coast as conservation grazers, has helped to ensure that numbers of the rare Cirl Bunting on the site have more than quadrupled in the last 10 years.

According to Cath Jeffs from the RSPB: "The RSPB has been loaning Dartmoor ponies to graze the steep but flower-rich fields at its coastal reserve, Labrador Bay (between Shaldon and Maidencombe) since winter 2009/10. Without this vital grazing this special habitat would disappear under bracken and scrub and its value for our wonderful Devon wildlife would be diminished. It is not just plants that are benefiting from the ponies' management but also another Devon speciality, the Cirl Bunting.

"This colourful small bird of farmland has a deep connection with Devon; it was where they were first recorded in 1800 and from where they...
Read full release