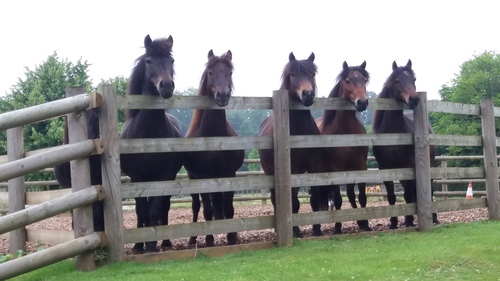 AND HELP TO SAVE THE DARTMOOR PONY ON DARTMOOR

It's the perfect Christmas present! Adopt a Dartmoor pony – and follow its activities all year round!

The Dartmoor pony is now on the Rare Breeds Survival Trust's 'Endangered' List. To help fund its work to ensure a future for the traditional native Dartmoor pony bred on the Moor, the Dartmoor Pony Heritage Trust (DPHT) now offers a "Dartmoor Pony Adoption Gift Pack".

The Adoption Pack includes a beautiful line drawing, photos, newsletter and an adoption certificate. Adopters receive three newsletters each year, with news about 'their' ponies as well as the Charity's activities to support the pony keepers (breeders) and to promote the ponies' vital role in improving the biodiversity and management of the moor. The cost is GBP20 per year for UK residents: GBP25 for those who live abroad

Adopting a Dartmoor Pony is a gift suitable for anyone, of any age, who loves horses...
Read full release