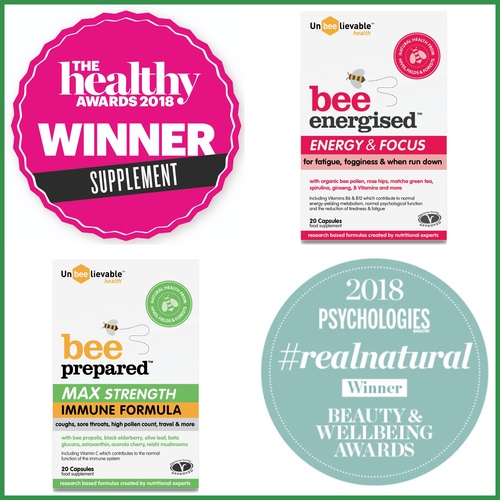 Super healthy British supplements brand Unbeelievable Health are polishing their mantle piece this week after receiving news that they'd won their second award in a month.

The first award is 'Winner' in the 'Best Immunity Booster' category for Bee Prepared Max Strength capsules, in Psychologies October issue, just in time for autumn and winter, where immune systems undergo an annual battering of colds and flu.

These ethically driven awards are headed up by award winning beauty and wellbeing editor Eminé Ali Rushton, alongside her expert high profile panel of 21 judges made up of a botanist and natural cosmetologist, nutritional therapists, natural make-up artists, holistic facialists and the UK's most experienced health and beauty journalists, alongside wellbeing authors, respected bloggers and naturopathic industry insiders.

The second award is for Bee Energised, 'Winner' in the Supplements category of The Holland & Barrett Healthy...
Read full release