TEAM Energy is named as a supplier on Crown Commercial Services Demand Management and Renewables Framework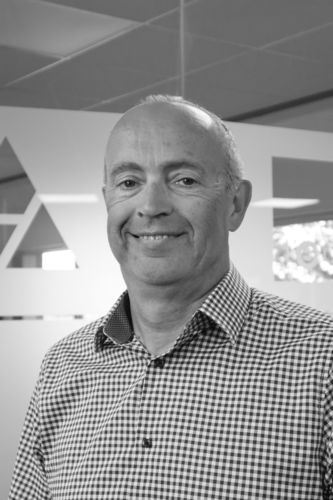 The new DMR framework allows for public sector organisations to gain access to carbon reduction services without the need for a lengthy tender process
TEAM Energy is pleased to have been named a supplier on the Crown Commercial Service (CCS) Demand Management and Renewables Framework (RM6314).

Public sector organisations can now access TEAM's services to support them with their net zero strategy on Lot 5. Lot 5 provides access to a range of industry expert decarbonisation professional services to support public sector organisations with their carbon net zero strategies, including carbon reporting, carbon offsetting and scope emissions reporting.

As a leader in energy consultancy, TEAM is committed to helping businesses reduce their carbon emissions with a range of services. Their Energy and Carbon Management experts can help organisations define, shape, and monitor a Carbon Emissions Strategy to help them meet their net zero targets.

As pressure mounts for many businesses to produce a plan on how they will reach net zero, commercial agreements like CCS' Demand Management and Renewables (DMR) are more important than ever for helping businesses meet expectations.

The new DMR framework allows for public sector organisations to gain access to carbon reduction services without the need for a lengthy tender process, making choosing a service provider that much easier.

Commenting on TEAM's appointment, Sales Manager, Pete Morrell said:

"We are delighted to be named a supplier on the CCS' new DMR agreement (RM6314). This appointment will enable us to help public sector organisations improve their green credentials, meet their carbon reduction commitments, and do their part to help the UK achieve its net zero goals."

"By accessing our services using the DMR framework, organisations can save both time and money by directly awarding their contract to us as the provider, making procuring energy management services that little bit easier."

As part of TEAM's commitment to help reduce the impact of climate change on the planet, they have achieved Carbon Neutral status this year. TEAM is committed to becoming Net Zero by 2030 with their own carbon reduction strategy for how they will achieve this. These commitments from the business allow them to support other organisations with their own journey to becoming net zero.

The new DMR framework is one of the ways CCS provides public sector customers with an alternative route to procuring decarbonisation services. CCS supports the public sector to achieve maximum commercial value when procuring common goods and services. In 2021/22, the CCS helped the public sector to achieve commercial benefits equal to £2.8 billion; supporting world-class public services that offer best value for taxpayers.

The CCS can help organisations save money and time through simple and easy purchasing processes, providing access to a wide range of suppliers. It provides organisations in the public sector with an opportunity to gain end-to-end energy management and net zero support to ensure they are able to meet their compliance and certification needs and build a successful and optimised energy and carbon management service.


ENDS
Notes to Editors

Crown Commercial Service (CCS) is an Executive Agency of the Cabinet Office, supporting the public sector to achieve maximum commercial value when procuring common goods and services.

To find out more about CCS, visit: www.crowncommercial.gov.uk
Follow them on Twitter: @gov_procurement
LinkedIn: www.linkedin.com/company/2827044

For further information, please contact:
Charlotte Bland – Marketing Executive
TEAM Energy
Phone: +44 (0)1908 690018 Ext 212
Email: cbland@teamenergy.com
EDW House, Radian Court, Knowlhill, Milton Keynes, MK5 8PJ
www.teamenergy.com

About TEAM
TEAM Energy is a leading supplier of carbon and energy management solutions. We specialise in energy management software, energy bureau services and energy consultancy.
TEAM's customers come from the private sectors including retail, transport and banking, and public sectors such as education, government, NHS and the emergency services. Public sector organisations can also benefit from TEAM's services under various pre-tendered government frameworks.
This press release was distributed by ResponseSource Press Release Wire on behalf of Team Energy in the following categories: Environment & Nature, Public Sector, Third Sector & Legal, Manufacturing, Engineering & Energy, for more information visit https://pressreleasewire.responsesource.com/about.