Rent Equip: Maryland's Premier Equipment Rental Company is Offering a Wide Range of Construction and Industrial Equipment for Rent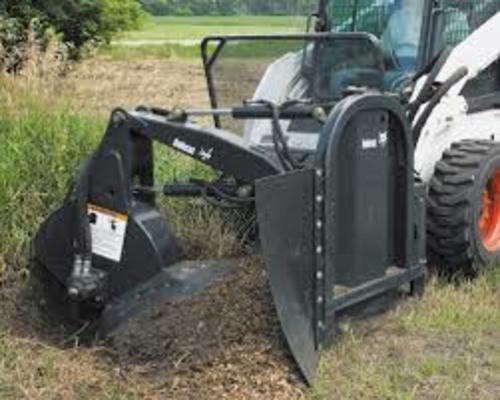 Summary:

Maryland, August 24, 2023 — Rent Equip, a prominent equipment rental company in Maryland, is proud to be a leading provider of a diverse range of equipment for various industries, including construction, manufacturing, property maintenance, and more. With a commitment to delivering top-notch equipment solutions, Rent Equip has solidified its position as the go-to choice for businesses seeking reliable and high-quality equipment rental in Maryland.


Rent Equip Press Release
greg@Rent Equiphere.com Sep 27, 2023
717-530-1200


Meeting Industry Demands

As the demand for specialized equipment continues to rise, Rent Equip stands at the forefront, offering a comprehensive selection of equipment for rent. From boom lifts and scissor lifts that provide elevated access solutions, to forklifts and excavators designed for heavy-duty construction and excavation tasks, Rent Equip covers a wide spectrum of industrial needs. Additionally, the company offers compaction equipment, skid loaders, construction trailers, and various other industrial and property maintenance equipment, making it a one-stop shop for all equipment rental MD requirements.

Absolute Quality and Service

Rent Equip is dedicated to ensuring the utmost satisfaction of its customers by providing equipment that is not only diverse but also of the highest quality. The company's well-maintained and up-to-date inventory guarantees optimal performance and safety on job sites. With a team of experienced professionals, Rent Equip offers expert guidance to help clients choose the most suitable equipment for their specific projects, ensuring efficiency and productivity.

Statewide Impact with Local Focus

Based in Maryland, Rent Equip's strategic location allows it to serve businesses across the state efficiently. Whether located in bustling urban centers or rural areas, clients can rely on Rent Equip's timely and reliable equipment delivery and pickup services. This local focus combined with a statewide reach sets Rent Equip apart as an equipment rental company in Maryland that truly understands and caters to the unique needs of Maryland's diverse industries.

About Rent Equip

Rent Equip is a reputable equipment rental company in Maryland, offering a wide array of equipment for rent, including boom lifts, scissor lifts, forklifts, excavators, compaction equipment, skid loaders, construction trailers, and more. With a commitment to quality, reliability, and customer satisfaction, Rent Equip serves as a trusted partner for businesses seeking top-tier equipment rental MD solutions.

For more information about Rent Equip and its comprehensive range of equipment rental services, please visit www.Rent Equiphere.com or contact us at the below-mentioned details.
This press release was distributed by ResponseSource Press Release Wire on behalf of Rent Equip in the following categories: Construction & Property, for more information visit https://pressreleasewire.responsesource.com/about.