XTCC™ selects Bondstream™ to provide cross-market cap table management for the world's first exchange-traded high-quality voluntary carbon credit investment.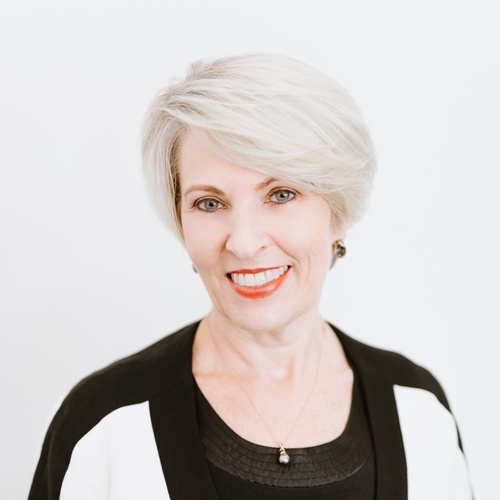 • Bondstream provides unique cross-market cap table liquidity between conventional regulated and digital markets.
• Using the capital markets creates credibility in this critical asset class.
• The asset class for the net zero is only possible because of the deployment of regtech and legaltech solution, Bondstream.


Tallinn, Estonia. XTCC™ has announced the launch of the world's first cross-market exchange traded high-quality carbon credit investment product. XTCC is the only product which allows for investors to access this growth opportunity and new asset class with a credible, transparent structure that offers exceptional liquidity across both digital and conventional capital markets.

Bondstream, the Estonian-based B2B fintech and multi-award winner was selected to provide the cross-market cap table management as well as the integrated cashflow management for XTCC. Bondstream will be able to manage cap tables on both the SECDEX digital marketplace and Frankfurt Stock Exchange. For the first time investors will be able to benefit from liquidity in both markets.

Bondstream will also provide XTCC investors with a look-through to the underlying carbon credits including information on verification and audit as well as social impact. Bondstream will integrate with the ZERO13 Hub, GMEX Group's award-winning digital climate fintech ecosystem, creating authenticity, transparency and liquidity across platforms and projects. The end-to-end solution between Bondstream and the ZERO13 Hub adds to the expanding network of business and interconnection layers offered via the ZERO13 platform-as-a-service.

Liquidity and credibility in the market for high-quality carbon credits are increasingly recognised as a critical solution for achieving net zero targets. This will be a focal point at the forthcoming COP28 summit in Dubai. XTCC will offer investors for the first time not only access to the asset class for the net zero world but also a market leading transparency solution. Bondstream will consolidate trading information and the underlying portfolio details to create a near real-time understanding of the impact investing. Similar to the recent development of a "social impact dashboard" for UK-based Funding for Housing, XTCC will use blockchain and leading technology to deliver investment products in an efficient and transparent way.

"XTCC isn't merely an investment; it's a pledge to a sustainable net zero future" said Professor Lisa Wilson, Managing Director of XTCC and a preeminent authority on digital technology, innovation, fintech and blockchain. "Bondstream, by linking investors, retirement mechanisms and project owners, has helped XTCC create the perfect financial product for circularity in the net zero ecosystem. XTCC liquidity should fuel both growth of new projects and the missing market credibility in the high-quality carbon market. One ISIN for all. One ISIN for impact. One product for all markets."

Hirander Misra, CEO of ZERO13, said, "We're excited to be integrating Bondstream with the ZERO13 platform to support XTCC investors. By integrating with ZERO13's multi-blockchain -driven trading and settlement network we are also establishing a robust mechanism market leading investment propositions in whatever currency investors demand (USD, AED or BTC)."

Key Features of Bondstream:

1. Investment Structure: Bondstream's multi-asset architecture supports a wide range of investment products including, bonds, sukuk, investment funds, private equity and XTCC.
2. Market Access: Through integration with Euroclear, Clearstream, CREST, SECDEX and Austraclear, Bondstream can provide cap table management across trillions of dollars of investors daily liquidity.
4. Transparency and Authenticity: The collaboration of ZERO13 and BondStream provides investors with confidence of the accountability, provenance and transparency of the carbon credits.
5. Digital Integration: Leveraging the BondStream cap table management system, XTCC connects mainstream capital markets with the digital currency realm, resulting in the first-ever digital and conventional clearable securities with cross-market liquidity.


--- ENDS---


About Bondstream
BONDSTREAM™ is a proprietary B2B fintech platform, recognised as a Global 100 award-winning solution, filling the gap between CRM systems, Excel, and Bloomberg. Designed for issuers in the securities market, the cutting-edge technology improves efficiency of cap table management and distribution channel support. With real-time reconciliation of investments and fees, the platform empowers investors and issuers to make informed decisions while ensuring transparency, security, and regulatory compliance.

For further information on BONDSTREAM, please visit: https://bondstream.trade
For media enquiries, please contact info@bondstream.trade or
Mark Pinnes on +44 (0) 7595068054

About XTCC
XTCC is an investment product for professional investors. XTCC includes investment products that offer a transparent, credible and sustainable avenue for investors to participate in the rapidly expanding high- quality voluntary carbon credits market, closing the gap in the circularity ecosystem that leads to further growth and the development of new renewable energy projects. The XTCC universe includes variants for Solar, Blue Carbon, Biomass, Biogas, Hydro, Wind and Biomethanation.

For more information, visit: http://xtcc.investments
For media enquiries, please contact ir@xtcc.investments


About ZERO13
ZERO13, a GMEX Group initiative, is an award-winning, automated AI and blockchain-driven international carbon exchange, registry, and aggregation hub ecosystem. Accessed as a 'Platform as a Service' (PaaS), the ZERO13 Hub offers a distributed point of entry for digital issuance, trading, and settlement of carbon credits and real-world assets such as ESG securities.

ZERO13 Hub connects multiple international carbon exchanges, registries, custodians, and ESG project owners for supply verification, transparent pricing, and real-time settlement. Connections are via APIs and blockchain enabled by the ZERO13 Chain (Pyctor).

For further information on ZERO13, please visit: https://zero13.net
For media enquiries, please contact: alice.ellman-brown@therealizationgroup.com

Notice to Journalists – additional quotes

"The is a perfect example of where combining RegTech, LegalTech and FinTech can add value to the real economy. Investment banks have long since forgotten this and it is where Bondstream makes the biggest impact to fill the gap of connecting the capital markets with much needed impact investments. The push for net zero is critical and we are delighted to have the Bondstream solution fully integrated to the XTCC universe of products. XTCC is the commodity for the green economy."
Dr Scott Levy, Managing Director, Sustainable Capital.

When I am asked for an elevator pitch to describe my career, it is often very difficult to do because as a transformation and ecosystems design specialist I conceptually think big picture and multi-dimensional. Bondstream delivers for XTCC what investment products should do to improve the overall investors experience. Bondstream and ZERO13 deliver a perfect synergy of incredible technology platforms that use the real potential of giving liquidity across both regulated and digital markets with a great use case for blockchain auditability. XTCC is the game-changing way to invest by way of regulated securities exchanges, both digital and traditional, into an asset class predicted to grow exponentially by 2030. As the Managing Director of XTCC, I couldn't be more thrilled to be working with such outstanding and commercially focussed technology teams which demonstrate just what's possible when the best thinkers and doers align to connect technology with capital markets.
Professor Lisa Wilson, Managing Director, XTCC.
This press release was distributed by ResponseSource Press Release Wire on behalf of Upside PR Ltd. in the following categories: Environment & Nature, Business & Finance, Manufacturing, Engineering & Energy, Computing & Telecoms, Construction & Property, for more information visit https://pressreleasewire.responsesource.com/about.