Arrow unites Group companies as ARO to cement its position as one of the UK's leading providers of IT, Collaboration and Sustainability solutions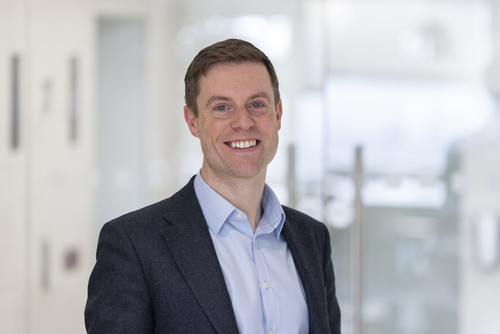 We provide our clients with sustainable competitive advantages by wrapping world-class technologies in first-class service.
Arrow Business Communications has rebranded as ARO, bringing together its UK-wide Cloud, Collaboration and Sustainability businesses onto a shared platform designed to elevate mission critical IT provision to its 8,000 clients, comprising FTSE100 companies, the UK's largest law firms, leading Universities, NHS trusts and Emergency Services.

Richard Burke, CEO explains the move, "Over the last three years we have invested significantly to bring the leading technology capability into our business across Cloud, Cyber, Collaboration and Sustainability. While we retain the same commitment to the highest quality service delivery, today, we are a very different business. We now offer clients a wider reach and deeper expertise across a broader range of technologies, critical to driving their performance in a hybrid world. Consequently, it made sense for us to bring this new iteration of our business to market as ARO".

ARO is an Enterprise Performance Partner, with 460 staff in 10 offices across the UK, and an annual turnover over £100m. Amongst the most highly accredited solution providers in the UK, it holds long standing relationships with technology vendors, that include Microsoft, Dell, Aruba, Gamma, Fortinet, Dark Trace, Egress, Mitel, Wildix, Vodafone, EE and O2. One of ARO's key growth drivers has been its Microsoft Centre of Excellence and the development of proprietary customer solutions on the Microsoft Platform. ARO has also invested significantly in its core service delivery platform as acquisitions have been integrated fully to ensure customers receive the same incredible experience across ARO.

"We provide our clients with sustainable competitive advantages by wrapping world-class technologies in first-class service. This isn't a marketing slogan. We do this though our everyone wins model - we provide ARO people with the right culture and tools, empowering them to perform at the highest levels. What's more, every person at ARO has a shareholding in ARO. So, when they increase success for our clients' businesses, they do the same for our business, and themselves. Everyone is aligned. Everyone wins".

ARO CEO, Richard Burke concludes, "The reality is, it's no longer just about the technology. We know that, today, every organisation can access pretty much the same IT. But not the same IT performance. By uniting the best businesses in their respective fields as ARO, it allows us to combine cutting edge technologies with a team that's given permission to promise more, backed by a service commitment to deliver more. That's meaningful for our clients because what they get is technology. Only better".

The ARO brand and story can be seen from 6th November on the company website aro.tech as well as all social channels and company communications.

For more information, please contact:

Catherine Reveley, Head of Marketing
Tel: 0330 135 5393
Email: catherine.reveley@aro.tech
Web: aro.tech

About ARO

With a legacy spanning over two decades, ARO is an Enterprise Performance Partner renowned for delivering world-class cloud technologies wrapped in unparalleled service.

As an accredited Microsoft Solutions Partner and Platinum Partner with industry leaders like Dell, Gamma, SonicWall, and Aruba, ARO embodies excellence in technology integration. Their comprehensive suite of services encompasses Cloud Solutions, Collaboration, Specialist Data Centre Services, and Sustainability, guiding clients towards operational excellence.

With a network of 10 offices across the UK, ARO's localised approach ensures swift, responsive service tailored to individual customer needs. Their award-winning solutions in Sustainability demonstrate a commitment to environmental responsibility, solidifying ARO's position as a leading enterprise performance partner in the UK.

ARO has annual sales of over £100 million and 460 staff supporting 8,000 customers across a diverse range of businesses including some of the UK's largest Law Firms, Leading Universities, multiple NHS trusts and Blue Light Services.
This press release was distributed by ResponseSource Press Release Wire on behalf of Arrow Business Communications in the following categories: Business & Finance, Manufacturing, Engineering & Energy, Computing & Telecoms, for more information visit https://pressreleasewire.responsesource.com/about.