Blue Coat Extends Enterprise Security Leadership with Comprehensive Cloud Security Platform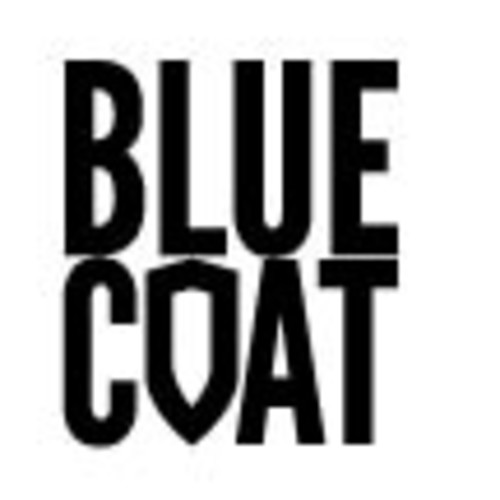 SUNNYVALE, Calif., April 13, 2016 – Blue Coat Inc., Inc., a leading provider of advanced web security solutions for global enterprises and governments, today introduced a comprehensive set of cloud security capabilities and services backed by a broad cloud security industry ecosystem. Blue Coat is focused on making the transition to the cloud easier and safer by delivering a robust solution for addressing several pressing enterprise security and compliance risks introduced by the cloud. Today's announcements showcase Blue Coat's ability to rapidly integrate key CASB (Cloud Access Security Broker) innovations gained from its recent, acquisition of Elastica, resulting in a powerful global security platform that provides visibility, control and data-level security across cloud, on premise and hybrid cloud environments.

The Expanding Enterprise Security Infrastructure

Enterprises are experiencing a fundamental shift in the way their employees and customers consume technology. The influx of personally owned devices, ubiquitous high-speed Internet connectivity and cloud-based applications are redefining the enterprise network well beyond the traditional responsibilities of the CIO (chief information officer). Sometimes referred to as a dissolving network perimeter, the reality is that it represents an expansion of the traditional enterprise network, to include cloud and mobile users. This new enterprise reality is rapidly redefining IT. The Blue Coat Security Platform is specifically designed to secure the expanding enterprise network.

A Security Platform for the Cloud Generation

The newly defined enterprise and new work patterns driven by mobility and the rapid growth of cloud applications can bring substantial productivity gains to organizations and individuals, but also introduce new security and compliance risks. These are the issues facing the "Cloud Generation" in which enterprises seek to leverage the opportunities offered by cloud applications and services, while also maintaining and growing the traditional corporate network, enabling mobile users and addressing the looming challenge of IoT. The Cloud Generation mandates a new model of security. Blue Coat provides a robust, open platform that integrates critical security and compliance frameworks to deliver a comprehensive set of controls to protect the user and the organizational data with which they interact.

As the leader in the Secure Web Gateway market, Blue Coat brings an ideal architecture and set of integrated security technologies to address these new challenges, defining a new security stack for the continuum of cloud-connected devices, networks and applications, and in effect creating a "gateway" to the cloud.

Today's Announcements

As critical components of its Blue Coat Security Platform, the company today introduced new solutions focused on areas of great risk for today's enterprises:

- An integrated solution to discover and control Shadow IT -- Blue Coat announced the integration of the Elastica Audit subscription service with AppFeed – a real time data feed delivering Shadow IT intelligence to Blue Coat's Secure Web Gateway products. The combination allows customers to not only gain visibility into shadow IT usage and risk, but also to take actions through powerful cloud access security policies to mitigate those risks. Through Elastica and the integration of its cloud application data feeds into Blue Coat's market-leading Secure Web Gateway, comprehensive controls are now available over cloud application usage whether sanctioned or not. Customers who purchase the Elastica Audit service (discovery, usage and risk analysis, reporting on web and cloud access) will automatically receive access to AppFeed, containing 8,400+ application classifications and attributes, which enable powerful policy controls over cloud application usage. This allows customers to control cloud access that may be putting enterprise data security and compliance at risk.

-A powerful security solution for Office 365 -- Blue Coat announces a full suite of security and governance controls for Microsoft Office 365, now the most widely deployed enterprise cloud application. The solution includes integrated access control, advanced threat protection, breach detection, forensic investigation, data security, Cloud-DLP (Data Loss Protection), and granular cloud security policy specifically for Microsoft Office 365. These features deliver powerful security, governance and performance to enable an effective transition to cloud-delivered Office 365.

- A broad Cloud Security Partner Ecosystem – The newly announced Blue Coat Cloud Ready Partner Program is the industry's broadest Cloud Security Partner Ecosystem, creating an open framework to allow a select set of security vendors and SaaS companies to deeply integrate and certify their services and cloud applications directly into the Blue Coat Security Platform. This level of integration allows customers make the transition to the cloud while maintaining critical visibility and control between users and applications.

Charter members of the Blue Coat Cloud Ready Partner program are: AirWatch, AlienVault, Box, Centrify, Dropbox, E8 Security, Exabeam, Fortscale, Gemalto, HP, Seculert, Splunk and Symantec.

Supporting Quotes

Blue Coat

"The new era of cloud usage brings with it a host of benefits, but can also be a significant challenge for security teams, as the expansion of the attack surface grows along the three dimensions of devices, networks and applications," said Michael Fey, Blue Coat president and chief operating officer. "As the global leader in web security, Blue Coat brings its unique web security architecture and large install base to bear on this issue, designed to establish a new extended protective barrier between the world of the cloud and users. We help enterprises safely transition to the cloud, reestablishing control and visibility to the entire IT infrastructure."

Box

"As businesses adopt cloud technologies to become more productive and collaborative, security is paramount," said Roger Murff, vice president of business development & technology partnerships, Box. "At Box we see value in ecosystems like the Blue Coat Cloud Ready Partner Program that make it easier for businesses to find services that work seamlessly together and add new layers of security and control to their most valuable content."

About Blue Coat Systems

Blue Coat is a leading provider of advanced web security for global enterprises and governments, protecting 15,000 organizations every day. Through the Blue Coat Security Platform, Blue Coat unites network, security and cloud, protecting enterprises and their users from cyber threats – whether they are on the network, on the web, in the cloud or mobile. Blue Coat was acquired by Bain Capital in March 2015. For additional information, please visit www.bluecoat.com.

# # #

Blue Coat and the Blue Coat logo are registered trademarks or trademarks of Blue Coat Systems, Inc. or its affiliates in the United States and certain other countries. All other trademarks mentioned in this document are the property of their respective owners.
This press release was distributed by ResponseSource Press Release Wire on behalf of Blue Coat in the following categories: Business & Finance, Computing & Telecoms, for more information visit https://pressreleasewire.responsesource.com/about.