Gender Dynamics Expert to Speak at Women's City Event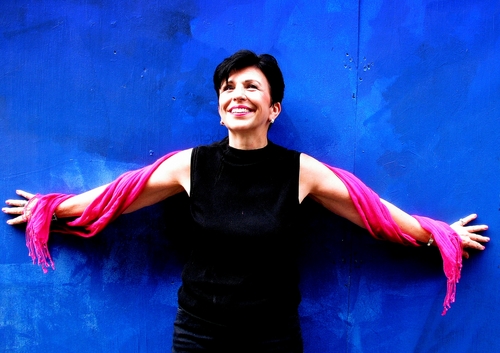 My advice to women has always been to strive to be noticed for who you are naturally, not for who you think others want you to be
It's a great time to be a professional woman in the City. But the corporate playing field is changing. The female leaders of tomorrow are stepping up, the rules are shifting and the landscape is looking exciting.

Dr Pauline Crawford is one woman who is championing these changes, and she is featuring as one of the key female speakers at the Changing The Playing Field Conference, which is being held by London's leading diversity and inclusion consultancy, Voice At The Table.

Internationally renowned, Dr Pauline Crawford currently resides in Kuala Lumpur, Malaysia where she works alongside entrepreneurs and corporate professionals, helping to transform micro-enterprise business owners into inspiring leaders of the future.

However, assigning one occupation to Dr Crawford is a challenging task. A sociologist, business psychologist, image consultant and entrepreneur, Dr Crawford has over 25 years of experience across the globe in the areas of behavioural change and corporate cultural transformation.

Most notably, Pauline is the brain behind the copyrighted Gender Dynamics© Blueprint, a unique perspective for women and men to maximise their communication, relationships and creative results and subsequently enhance their reputation and career prospects. Pauline offers her expertise and the Gender Dynamics© Blueprint exclusively through Voice At The Table, who share her vision of leveraging gender-related differences for stronger and more sustainable business. Her own story is key to her creative design and the success of this unique approach.

Dr. Crawford has also recently been appointed Chairman/President of the Permanent Commission for Social Issues & Women Entrepreneurship and is a Board Member of WUSME, together with her husband Professor Jim Omps, President of the International University of Entreprenology, who heads the Commission for SME Education Development within WUSME.

Together, Jim and Pauline strongly advocate in favour of new intrapreneurial thinking for success, part of which, they strongly believe, means embracing values such as collaboration, empathy and vulnerability; in other words, 'feminine' traits and values.

Pauline is also the founder and chief executive of performance consultancy Corporate Heart where she mentors top women and men to integrate personal and professional wisdom into the boardroom and across all aspects of their personal leadership role.

With such a varied background and insight, Dr Crawford will bring an exciting and interesting dynamic to her speech at the conference.

Speaking ahead of the event, Dr Crawford said, "I am thrilled to be speaking at the Changing The Playing Field Conference which will be an amazing opportunity for professional City women to come together and learn about the ways they can make their mark in the corporate landscape.

"My advice to women has always been to strive to be noticed for who you are naturally, not for who you think others want you to be and I will be echoing this message at the event.

"I really look forward to meeting some of the future female leaders and using this fantastic platform to engage with, inspire and educate on the important topics of leadership and gender dynamics."

Founder and managing director of Voice At The Table, Rina Goldenberg Lynch said, "The Changing The Playing Field conference will be an exciting event for all our delegates who can expect a stimulating and insightful conversation from our fantastic speakers, including Pauline Crawford."

Also speaking at the event is world-renowned yachtswoman Tracy Edwards MBE and expert performance consultant Danusia Malina Derben.

Event Details: Changing The Playing Field Conference, by Voice At The Table.

WHEN? Friday 8 July 2016, from 8.30AM

WHERE? Hogan Lovells LLP, 50 Holborn Viaduct, London, EC1A 2FG.

Links:
Dr Pauline Crawford: http://www.corporateheart.co.uk
Gender Dynamics©: www.genderdynamicsdna.com
Voice At The Table: http://voiceatthetable.com/
Voice At The Table Flagship Conference Changing The Playing Field: http://voiceatthetable.com/events/voice-at-the-table-flagshi...
Voice At The Table Twitter: https://twitter.com/VoiceAtTheTable
Event Tickets via Eventbrite: http://www.eventbrite.co.uk/e/voice-at-the-table-flagship-co...

ENDS

Journalists are welcome to attend this event.
Dr Pauline Crawford is available for phone or email interview in advance of the event.

For further information or for high resolution images please contact
Kitty Robinson at kitty@famouspublicity.com or on 0333 344 2341
Tina Fotherby at tina@famouspublicity.com or on 07703 409 622

About Voice At The Table and Rina Goldenberg Lynch

Voice At The Table is a diversity and inclusion consultancy with the core aim of providing companies and their female workforce with the tools to progress and contribute authentically and improving the representation of women at all levels.

The consultancy takes a two-pronged approach. Firstly, it aims to transform corporate culture in order to facilitate women's particular talents, to uncover the potential to deliver a stronger business with more women in leadership, to change the model of leadership to a more collaborative style with emphasis on emotional intelligence for leaders and to promote an adaptable working environment for both women and men.

Secondly, Voice At The Table intend s to unlock the full potential of women by building confidence, changing internal dialogue and challenging assumptions.

Similar topics that have featured in Voice At The Table's Training Academy have included "The Mindset for Success", "Become More Assertive", "Get Better at Stress" and "Find Your Strengths for Career Success" all of which have had impressive feedback from attendees.

The consultancy has worked with a variety of clients including American Express Brighton, ING Bank London and Amsterdam and FTI Consulting. Event and Training delegates have come from Deloittes, Royal Mail and The Royal Bank of Canada.

The business was founded by Rina Goldenberg Lynch who is an Accredited Associate Executive Coach and a qualified ILM Level 5 trainer.

Rina worked for 20 years as a City lawyer and executive and so has a wealth of skills that a corporate career imparts. In recent years, Rina has been working on diversity and inclusion matters (D&I), including strategy development and initiatives. She has experience coaching and mentoring women across the board in corporate, not-for-profit and entrepreneurial sectors.

Rina's belief is that confidence is the key ingredient to a woman's success and focuses on building this attribute as an ingredient in all services offered by Voice At The Table.
This press release was distributed by ResponseSource Press Release Wire on behalf of Voice at the table in the following categories: Men's Interest, Women's Interest & Beauty, Business & Finance, Education & Human Resources, Media & Marketing, Public Sector, Third Sector & Legal, for more information visit https://pressreleasewire.responsesource.com/about.