How a Messy Bedroom Can Affect Your Weight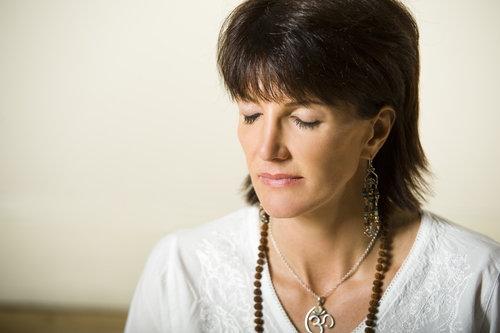 Your mother may have told you to tidy your room, and she was right. Sleep guru Alison Francis, who is better known by her guru name, Anandi confirms the reasoning behind keeping the bedroom free from clutter.

A lack of sleep can come down to a number of contributing factors such as stress and an unbalanced diet.

The bedroom should be a place for sleep and relaxation, however a cluttered or dusty setting will not lead to a good night's slumber. The feeling of being soothed and refreshed when entering a tidy beautiful space allows the build-up of the day's stresses to diminish.

Anandi said, "Your bedroom is a sacred space. As soon as you walk across the threshold you should feel the tension melt away. Having scented candles, flowers and something that represents the spirit - such as a small altar with perhaps a crystal, or an image of a great spiritual teacher - can help you relax and sleep better.

"Curing sleep issues is a question of balance and absolutely holistic. One thing on its own is unlikely to work, but addressing all areas in your life will bring your body and mind back into equilibrium.

"Sleep deprivation can affect your weight, in that your metabolism can become out of balance. Two hormones in particular can cause this this to happen – Ghrelin and Leptin. Ghrelin, sends messages that tell you to go and eat and tends to be more present when you are sleep deprived. When there are higher levels of Ghrelin within the body, you will crave more food and in particular, sugar. The hormone Leptin sends messages that tell you to stop eating which is less present when sleep deprived."

Anandi has written her first book called the 'Breathe Better, Sleep Better'. It offers many practical tools including how to help detox the digestive system, how to calm the nervous system and how to stimulate your circulatory system. 'Breathe Better, Sleep Better' will soon be available online or direct from her website. Anandi also arranges Personal Sleep Reviews to assist those troubled by insomnia.

Useful Links:

Anandi: http://www.thesleepguru.co.uk/
Anandi Facebook: https://www.facebook.com/Anandithesleepguru/
Anandi Twitter: https://twitter.com/Anandisleepguru
Blog: http://www.thesleepguru.co.uk/anandis-blog/
Blog Post of 'Sacred Space': http://www.thesleepguru.co.uk/blog/the-sacred-space/
Breathe Better, Sleep Better: http://www.thesleepguru.co.uk/book/
Personal Sleep Review: http://www.thesleepguru.co.uk/work-with-me/personal-sleep-re...
Video: https://vimeo.com/165437280
Yoga Sleep: http://www.thesleepguru.co.uk/work-with-me/yoga-sleep/

ENDS

Further information and high resolution images of Anandi are available on request. We would be delighted to offer journalists suffering from insomnia the opportunity of a Personal Sleep Review with Anandi for trial purposes.

Media information provided by Famous Publicity. For more information please contact Tabitha Monkhouse at tabitha@famouspublicity.com or 0333 344 2341 or Tina Fotherby at tina@famouspublicity.com or 07703 409 622.

About Anandi

Anandi's journey started in the fitness industry in 1986. A born leader and teacher, she found herself teaching others throughout her career in fitness, beauty and wellness. She now lives in Italy and runs workshop and retreats, in Italy and London. Anandi is Alison Francis's spiritual name given to her by her guru in India in 2007.

Anandi is the author or Breathe Better, Sleep Better due for release in September 2016. She inspires people to take a breath as soon as you meet her. Her professional credentials are:-

• Ayurveda Practitioner, approved by the International Practitioners of Holistic Medicine
• Ayurvedic consultant (American Institute of Vedic Studies, David Frawley)
• Qualified NLP instructor and hypnotherapist (David Shephard, Performance Partnership)
• Chopra-certified Primordial Sound Meditation Instructor (Deepak Chopra)
• Registered Senior Yoga Teacher (Approved by The Yoga Alliance)
• Continued study of Pranayama with Yogi Vishvketu
• Mentee of the late Georg Feuerstein, and graduate of 800hrs of yoga history and philosophy (Georg Feuerstein, Traditional Yoga Studies)
• 'Teaching the teacher' internship in India at Anand Prakresh Ashram (Yogi Vishvketu)

Anandi has a blog where she explains different methods and techniques to cure insomnia. The blog includes a number of video demonstrations, written guides and advice to help with your development. Some blog posts include features on meditation, healthy eating and stress.

Anandi is a great believer in giving back and has sponsored a Nepalese orphan for over 10 years. Anandi has sent her to University in Southern India to study a Bachelor of Arts degree and is a sole sponsor who looks after all her needs. Anyone working with Anandi is also helping give support to underprivileged children in India.
This press release was distributed by ResponseSource Press Release Wire on behalf of Anandi The Sleep Guru in the following categories: Men's Interest, Health, Leisure & Hobbies, Home & Garden, Women's Interest & Beauty, Environment & Nature, Education & Human Resources, Medical & Pharmaceutical, Media & Marketing, Manufacturing, Engineering & Energy, for more information visit https://pressreleasewire.responsesource.com/about.