The Government's Brexit White Paper – What Does it Mean?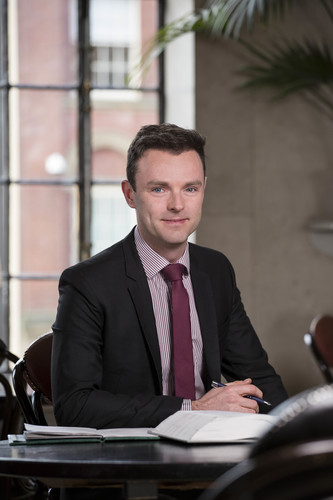 SMEs might just take comfort that Government does at least have some idea of the issues that need to be dealt with
Following pressure from sections of Parliament and the public, Theresa May's government has published a 77-page white paper document to set out a strategy for leaving the EU. But what does it add to what we already know?

The UK200Group is the UK's leading membership association of independent chartered accountancy and law firms across the UK, whose firms act for a total of around 150,000 SME clients. As trusted business advisers, the UK200Group's members are well-placed to comment on what the white paper really means for the business community.

Philip Partington, Senior Solicitor at UK200Group member law firm Virtuoso Legal, said, "It is promising that the Government's first 'principle' remains 'certainty' and 'clarity' for business, something the UK200Group has been seeking from Government since before the referendum. Whether or not this is how business feels is another issue.

"Slightly more troubling, for a number of reasons, is that the UK is now almost certainly about to leave the jurisdiction of the European Court of Justice. While this aim will delight many, it may well (depending upon the outcome of the future negotiations with the EU) have a significant effect upon the ability of UK businesses to easily stop, on a European wide basis, importers (from countries such as China) bringing into Europe (which will remain those businesses' main market) counterfeit products and hampering their abilities to compete. Hopefully, the Government's reference to seeking to 'set up separate resolution mechanisms for things like trade disputes' will cover such instances, but that remains to be seen."

Philip Ball, Solicitor at UK200Group member law firm Myerson, said, "Following publication of the White Paper on the UK's exit from and continuing partnership with the European Union, we welcome the Government's commitment to free trade and to ensuring legal certainty and a smooth transition to the new partnership.

"We remain interested to see how potentially conflicting aims expressed in the White Paper, such as taking control of our own laws versus the aim of the freest trade possible with the EU, will be resolved but we hope that the Government will ensure the best possible deal for the UK economy within the short timescales required by the process."

Jonathan Franks, Principal at UK200Group accountancy member Hillier Hopkins, said, "The Government's Brexit Paper, published yesterday, was hardly earth-shattering. There are 76 pages of words telling us pretty much what we already know. Identifying its twelve principles for negotiation, and the strength of the UK's bargaining position, the Paper could have been written at any time in the last seven months. While it told us nothing new, the Paper was at least upbeat and positive, if light on strategy.

"Despite that criticism, I will try to be positive too: SMEs might just take comfort that Government does at least have some idea of the issues that need to be dealt with, and it wishes to respond (albeit in a rather lame manner) to some of the fears of SMEs. Whether it has the ability to do so, though, is a different matter.

"What SME's need is a plan, so that they can plan. We would ideally like certainty, but every SME knows there are few certainties; risk is in the DNA of every SME. We can cope with risk if we at least have a plan. The Paper is more a statement of aspiration than a plan, and all it truly says is that we will try to get the best deal we can in every aspect of our relations with the EU, with a view to getting all we want without giving up anything we like. So what's new?"

The UK200Group, established in 1986, represents a significant group of trusted, quality-assured business advisers – chartered accountants and lawyers – who have over 150,000 SME clients in total. As such, the UK200Group acts as the voice for 1,899 charities, over 12% of all registered academies, more than 3,887 farms, 800 healthcare businesses and over 4,000 property and construction professionals. The UK200Group remains impartial on political matters, and presents the individual views of its members.

ENDS

Philip Partington, Philip Ball and Jonathan Franks are available for interview on request.

Media information provided by Famous Publicity. For further information, please contact George Murdoch on 0333 344 2341 or george@famouspublicity.com, Adam Betteridge on 0333 344 2341 or adam@famouspublicity.com or Tina Fotherby on 07703 409 622 or tina@famouspublicity.com.
About the UK200Group:

The UK200Group was formed in 1986, and is the UK's leading association of independent chartered accountancy and law firms, with connections around the world.

The association brings together around 150 member offices in the UK with more than 500 partners who serve roughly 150,000 business clients. Its international links in nearly 70 countries give its members access to expertise across the globe.
This press release was distributed by ResponseSource Press Release Wire on behalf of The UK200Group in the following categories: Men's Interest, Women's Interest & Beauty, Personal Finance, Business & Finance, Education & Human Resources, Public Sector, Third Sector & Legal, for more information visit https://pressreleasewire.responsesource.com/about.