ChinaSavvy lands prestigious USD 1.3 million engineering contract to supply components for high-tech storage systems.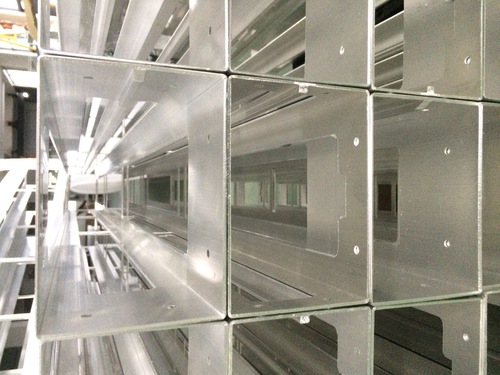 Christopher Devereux, the Managing Director of ChinaSavvy today announced the company's receipt of a USD 1.3 million order to supply components for high-tech robotic storage systems by Hamilton Storage, a global company with headquarters in Massachusetts, United States.

ChinaSavvy is a British owned and managed engineering and manufacturing company based in China. The company, founded in 2003, was established with the primary aim of delivering world-class engineering and manufacturing services to blue-chip companies in USA, UK, Australia and many other countries around the globe, while taking advantage of low Chinese manufacturing costs.

In the bid to achieve world-class engineering in China, Chinasavvy, an ISO 9001-2008 company, recruited highly qualified engineers and tech veterans and coupled them with state-of-the-art technology in the engineering and manufacturing industry. The company has earned a global reputation in the delivery of high quality, world-class engineering and manufacturing services at affordable prices. ChinaSavvy's customer base is extremely loyal with companies continuing to rely on Chinasavvy for engineering and manufacturing after 10 to 12 years. And Hamilton has already indicated a long-term commitment to Chinasavvy for further components and systems.

The initial US$1.3 million order is to supply components for ultra low temperature robotic storage systems in United States of America to major pharmaceutical companies. Hamilton Storage, part of the Hamilton group, has operations world-wide and are leaders in this field.

Christopher Devereux, the Managing Director of ChinaSavvy says, "We are committed to ensuring that we deliver exceptional world-class engineering and manufacturing services to Hamilton Storage, to cement the business partnership and prove to them that they have taken the right business decision. Once again we have shown that 'China pricing' can go hand in hand with exceptional quality and on-time deliveries.
For this order we are combining various manufacturing skills including: aluminium extrusion and punching; laser cutting, die-casting; injection moulding; fabrication and assembly".

Dave Recchia, Head of Purchasing at Hamilton Storage says, "Hamilton Storage conducted an extensive search for a new manufacturing partner last summer. During this search our purchasing team discovered ChinaSavvy. It became evident very quickly during the quoting process that ChinaSavvy was unique among other vendors in Asia. We were very impressed with the turnaround time on quotes, the ease of communication in English, and also the highly competitive pricing."

John Genereux – Director of R&D at Hamilton Storage added:

"As initial work progresses we see ChinaSavvy's commitment to our project and their deep focus on sound engineering and overall product quality. Hamilton Storage looks forward to a long productive partnership with ChinaSavvy and would recommend them to other companies looking for a highly competent partner in Asia."


For further information about ChinaSavvy visit www.chinasavvy.com

Media Contact:
Contact Person: Christopher Devereux
Managing Director, ChinaSavvy HK Ltd
Tel: +44 (0)1373 830577 : +44 (0)7833 716990 : +86 139 2416 9140 (China mobile - principle contact number)
Email: cpd@chinasavvy.com
Website: www.chinasavvy.com
This press release was distributed by ResponseSource Press Release Wire on behalf of Chinasavvy in the following categories: Business & Finance, Medical & Pharmaceutical, Manufacturing, Engineering & Energy, for more information visit https://pressreleasewire.responsesource.com/about.