Spinview Global appoints new Chairman to drive global business growth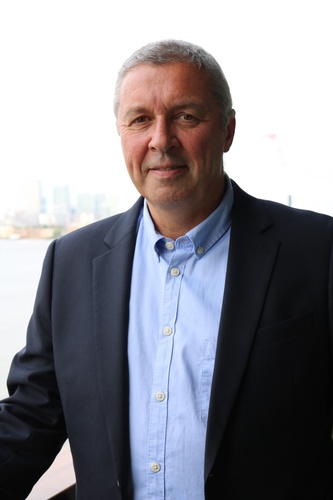 Spinview are 'making VR simple' and I believe we can become the platform that is required by many businesses to host and develop their VR content experiences.
Geoff Sutton, ex General Manager of International Media Publishing Group at Microsoft, has joined leading virtual reality company Spinview Global as Chairman.

The experienced digital industry executive and pioneer of cutting edge technologies, joins Linda Wade, CEO, Zoran Grahovac, Business Development and Zeljko Radosevic, Head of Technology and Software Services, together with an experienced management team, to focus on growth of the Spinview business in the UK, Nordics and overseas.

Following an early career as a senior Fleet Street journalist at newspapers including the Daily Mail, Daily Mirror and Today, Sutton went on to launch the UK's first online-only news site MSN News. His subsequent position as a senior leader at Microsoft through the growth of the internet-era, saw him run MSN, Hotmail, Messenger, Search and online services across UK, EMEA and latterly all international markets outside of the US.

For the past two years, Geoff has advised, consulted and managed a number of companies including Ferrari, Unilever, sport social network Sportlobster, Read Cars publishing, growth experts Atlantic Leap, shopping technology Monotote and VC Atlantic Bridge, before taking up his new role as Chairman at Spinview Global.

Geoff's addition brings the commercial team to a total of nine, including four other ex-Microsoft managers, namely:

• Linda Wade, previously Head Business Development for EMEA MSN, and Managing Director of Clear Media with roles supporting companies including Outbrain.
• Jo Worsfold – Director of Business Operations, previously Business Manager for MSN
• Dax Aiken – Global Sales, ex Head of Sales at Microsoft
• Kelly Jacobson Collins – Director Partner Management, ex Partnership and Business Development at MSN and The Guardian

Geoff comments, " I believe there is a huge opportunity here to build a big, profitable and ground-breaking business in the innovative VR space. Spinview are 'making VR simple' and I believe we can become the platform that is required by many businesses to host and develop their VR content experiences."

Linda Wade comments "We are delighted to have Geoff join our team as Chairman and help spearhead the Spinview platform to the next stage of its development. At Spinview our sole aim is making VR simple. We believe you shouldn't do VR for VR's sake but the right use of VR or 360 content can tell an incredible immersive story. Companies are creating great new content every day, the issue they face is how to get that content to the end users. We know that this industry is changing daily and we adapt to these changes to support businesses, so they don't have to. Geoff is an expert on digital media, digital transformation and always operates at the cutting-edge of technologies such as VR and big data. His experience fits perfectly to help us drive our 'simplifying VR' mission forward."

Spinview, the Swedish start-up, now headquartered in the UK, is at the forefront of digital technology and is a unique marketing platform that allows users to upload and host their virtual content experiences easily. A full end-to-end platform for Virtual Reality Content, Spinview combines a technology interface with a range of content marketing, social sharing and distribution platforms, all designed to increase sales and promote customer loyalty. Spinview is revolutionizing marketing by providing businesses with a low-cost direct distribution platform across a suite of distribution outlets.
For more information, visit https://spinviewglobal.com

For press enquiries, quotes and images, contact:
Kerry Haynes – kerry@inspirememedia.co.uk
T: 07973 614749

-ENDS-

Notes for journalists and Editors:

About Spinview

Spinview operates a platform to allow businesses to help simplify virtual reality and 360° marketing. Offering a unique range of interactive services, Spinview helps businesses and brands take simple content and make it engaging and viewable from any platform or device, thus creating content that has purpose, that works for business and more importantly allows brands to then share these experiences in a controllable manner across their own social networks or extend its reach via influencers through Spinview's Kinsome Influencer brand. Services include:

• Hosting: host both VR and 360 content on any device
• Distribution at the click of a button to any platform – VR and social
• Interactivity: add interactive assets to the content from more information buttons, product 360, or link to payment systems.
• Screen Technology: through Spinview's screen technology brands can link real time messaging, images and video content inside their VR content. It can even be linked to their own advertising systems
• Visual statistics: view analytics for all activity

Management Team Biogs

Linda Wade
Linda leads the roll out of the Spinview organisation. Previously Head of Business Development in EMEA for Microsoft for 5 years, and more recently Managing Director at Clear Media where she successfully assisted companies such Outbrain in EMEA, Splash news imaging and Target Media Group with regenerating and structuring their business and partnerships. Linda brings a wealth of business Acumen, deal experience and strategic vision in the digital space.

Geoff Sutton
Brings a wealth of experience for large, medium and small businesses. With a background in technology, digital and media sectors, sales, marketing, content, engineering, product, mobile, strategy and business development, he is an expert on digital media strategy and monetization. Adept at solving strategic and operational problems, including attracting investment and driving exits, and a track record of success in senior roles in early-stage, medium & large businesses including Microsoft, MSN, Daily Mail, Today, Sportlobster
. Led complex international businesses operating in 50+ markets with $1bn revenue and 800 staff. 

Jo Worsfold
Jo leads Spinview's business operations team and is responsible for developing people, product and process. She spent the early years of her career at UBS Investment Banking, focusing on operationalising the early adoption of digital services. Wanting to pursue her love of technology, she joined Microsoft in 2006, where she spent the next 9 years in a wide range of international business, operations and communication management roles.

Dax Aiken
Senior executive with 20 years' experience in the online, mobile, media and tech industries holding leadership positions in BT, EMC, & Microsoft, across product, sales, partnerships, and business development with his most recent experience as Managing Director of a global start-up in the mobile tech and advertising space.

Kelly Jacobson Collins
Brings over 20 years of experience in senior partnerships development, publisher, and digital and media agency roles. Prior to Spinview, Kelly has worked for the Guardian's digital partnerships team and spent 10 years at Microsoft in a range of product management, business development and digital sales roles.

Zeljko Radosevic
As Head of Software Development and Chief of our Serbian office. He leads teams of developers and organizes development processes. Zeljko has more than 9 years experience in software engineering.

Zoran Grahovac
Co-founder of Spinview Global and previously of Starlounge AB, which in December 2010, announced an equity investment and partnership in the company by Turner Broadcasting System (TBS) Europe, home to brands including Cartoon Network TNT and CNN.

This press release was distributed by ResponseSource Press Release Wire on behalf of Inspire Me Media (Kerry Haynes) in the following categories: Consumer Technology, Business & Finance, Media & Marketing, for more information visit https://pressreleasewire.responsesource.com/about.