First Leeds International Festival line-up reavealed: Lauren Laverne Empowering Woman in Tech, Rag'n'Bone Man and Leeds United film premiere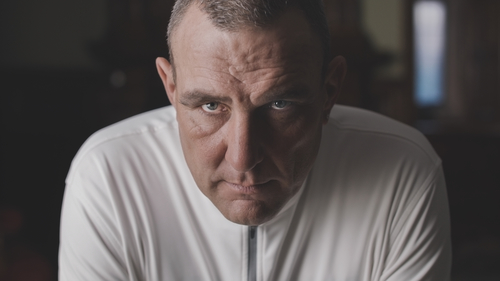 "There is an ambition in the city to showcase all that is great about Leeds, nationally and internationally.
EMBRAGO 12:30pm 27th February

Leeds is all set to welcome a new, ambitious and exciting cultural festival to its events calendar this spring. Say hello to Leeds International Festival (LIF) taking place from April 22nd-30th.

LIF will focus on three main strands: music, moving image and technology, showcasing the best of what Leeds has to offer, with a stellar line-up including film premieres, headline performances, exhibitions and conferences, with keynote speakers leading the debates.

As home to world-leading technology brands, an influential and innovative music history and the city which brought the world the moving image, the festival acknowledges and celebrates the international appeal of Leeds' rich and vibrant portfolio.

Broadcaster Lauren Laverne will lead an Empowering Woman with Tech conference, Rag 'N' Bone Man headlines Live at Leeds and a new film about Leeds United all appear as part of the very first Leeds International Festival.

A whole host of music events will happen across the week with the music strand featuring acts like Wire, White Lies, Maximo Park, Pigeon Detectives, Temples and Nubiyan Twist.

As well as the "Empowering Woman with Tech" conference, Technology offers up the Leeds Digital Job Fair, the launch of an exciting new experience from Tick Tock Unlock at Trinity Leeds, a huge Hey! Conference, conversations about Cyber Security and a brand-new family event called "Make, Believe – Inventing the Tech of the Future".

Moving Image leads with a specially commissioned film about Leeds United with narration from former players Vinnie Jones and Gordon Strachan, world premiering (check) at a city centre location.

Alongside music, moving image and technology, the festival will provide fashion and food-related fringe events, linking into new cultural projects like Fashion in Leeds and Leeds Indie Food.

Andrew Cooper, Chair of Leeds International Festival and LeedsBID Chief Executive, said:
"There is an ambition in the city to showcase all that is great about Leeds, nationally and internationally. The LeedsBID's business plan highlights the need to help raise the city's profile by identifying gaps and opportunities to bring new exciting signature events to the city's calendar, working collaboratively with businesses and organisations on delivery, and maximising investment and driving footfall. This year's festival is hopefully the start of a showpiece annual event for Leeds - the foundation for a bigger and even more ambitious LIF in 2018."

Cutting edge music in the heart of the city:
LIF music is led by Live at Leeds, winner of the UK Festival Award for Best Metropolitan Festival. LIF will host a diverse range of music events including live performances, an Unconference (28th April), workshops and industry events across the week.

Director of Music, Colin Oliver said:
"This is a fantastic opportunity for the city to celebrate its musical heritage and look to the future to develop an inclusive program that showcases the city's talent — whatever musical genre. The Leeds International Festival also gives us the opportunity to attract performers from further afield, and helps to cement Leeds as an important destination on the international music touring map."

Premieres in the birthplace of film:
LIF 2017 will see the screening of two premieres: "Do You Want To Win?" a special documentary on Leeds United and the latest instalment in the Music in Leeds film series, produced by City Talking and the BBC.

Screen Yorkshire will also host an industry screening and workshop with some of the region's greatest filmmakers.

Director of Moving Image, Lee Hicken said:
"Thanks to Louis Le Prince, Leeds is the birthplace of moving image. From day one, we knew Leeds International Festival needed to have a big focus on moving image to drive the industry forward, commission new work and help inspire the next generation of talent."

The Future of Tech:
This year's tech strand will celebrate future trends and the evolution of technology in Leeds. Innovative events include "Empowering Women with Tech", a one-day conference featuring female industry leaders as diverse as Lauren Laverne, Susie Bubble and Emmy Lovell, VP of Digital for Warner Music Group.

Director of Tech, Natasha Sayce-Zelem said:
"As a proud woman in tech in Leeds, I'm really excited to be directing the technology strand of LIF. I've curated this year's strand around emerging tech trends; from Virtual Reality to cyber warfare and security, to addressing the digital skills pipeline issue. We also explore themes around futurology in tech, robotics and gaming."


END -

Notes to Editors:

Leeds International Festival 2017 runs Saturday 22nd April - Sunday 30th April 2017.

Leeds International Festival 2017 is funded by Leeds Business Improvement District.
Partners include The Guardian, The City Talking, Futuresound, Screen Yorkshire, Game Republic, Brudenell Social Club, Leeds United and BBC Leeds.

Work has already begun on Leeds International Festival 2018, which will take place over two weeks and attended by expected audience of over 100,000 people.

For more information, please contact Simon Fogal, I Like Press, on 07736 937462 / simon@ilikepress.co.uk or Sarah Towns, Marketing Executive, LeedsBID, on 0113 467 2791 / sarahtowns@leedsbid.co.uk

www.leedsinternationalfestival.com
@leedsintfest
#leedsintfest

FESTIVAL EVENT HIGHLIGHTS:
- "Do You Want To Win?" Leeds United film premiere 24th April

- "How 2016 Became the Year of the Hack – Cyber Security and what the future holds" with Dr Jessica Barker and Gary Hibberd 24th April

- "Sustainable Fashion" with British fashion designer Christopher Raeburn 25th April

- "Empowering Women with Tech" one-day conference, featuring talks from Lauren Laverne, Susie Bubble, Debbie Wossack OBE, Anne-Marie Imafidon MBE, Natasha Sayce-Zelem and Emmy Lovell 26th April

- "A Day of Games" hosted by Games Republic 27th April

- "Reasons to be excited about the future of Technology" with TechCrunch's Editor-in-Chief Mike Butcher 27th April

- Live at Leeds award-winning music festival 29th April

- "Make, Believe – inventing the tech of the future" 29th April
This press release was distributed by ResponseSource Press Release Wire on behalf of Chapter 81 Limited in the following categories: Entertainment & Arts, Sport, Consumer Technology, for more information visit https://pressreleasewire.responsesource.com/about.