UK200Group Member Joins Criticism of Business Rates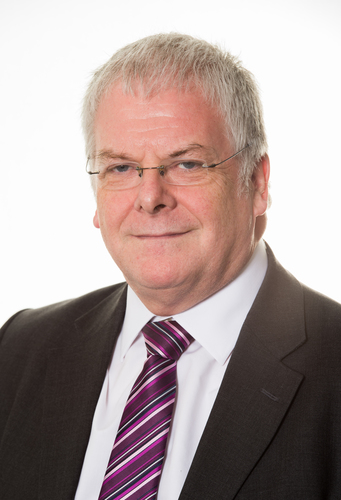 The fundamental problem with business rates, for me, is that it is a property tax and therefore will always be inequitable by its very nature
As of 1 April 2017, the revaluation of business rates will change drastically the tax bills of many businesses. This week, the Taxpayers' Alliance issued a briefing note in response to the revaluation, arguing that the system of business rates, which calculates tax owed using a business's property rental value, is in need of reform.

One area that is under scrutiny is the discrimination between developed and undeveloped land. In 2008 the government ended relief for empty commercial and industrial properties, which had previously been exempt for three months and charged 50% thereafter (in the case of business properties) or totally exempt (in the case of industrial properties).

The UK200Group is the UK's leading membership association of independent chartered accountancy and law firms, and its members act for a total of over 150,000 SME clients. The UK200Group has set up a number of regularly meeting groups to help its members to collaborate on best practice in areas such as agriculture, healthcare and property and construction.

John Painter, Managing Partner at Worcestershire-based CB Chartered Accountants, and Chair of the UK200Group's Property and Construction Group, said, "The fundamental problem with business rates, for me, is that it is a property tax and therefore will always be inequitable by its very nature.

"Because so much construction has been in out-of-town developments such as retail parks and distribution depots, these have been in areas where the use of 'no rates' periods or 'reduced rates' has been used.

"The local authorities have sought to use this method to entice businesses into their areas, bringing jobs to their area, but as many are near to transport hubs it doesn't necessarily mean that the employees live locally and boost the economy.

"Given that in certain cities, especially those with historical connections buildings in the centre of cities are often listed: their development is stunted; vehicle access is poor and with shopping habits changing these are the buildings that can least afford a large increase."

The UK200Group, established in 1986, represents a significant group of trusted, quality-assured business advisers – chartered accountants and lawyers – who have over 150,000 SME clients in total. As such, the UK200Group acts as the voice for 1,899 charities, over 12% of all registered academies, more than 3,887 farms, 800 healthcare businesses and over 4,000 property and construction professionals. The organisation remains impartial on political matters, and presents the individual views of its members.

ENDS

Media information provided by Famous Publicity. For further information, please contact George Murdoch on 0333 344 2341 or george@famouspublicity.com, Adam Betteridge on 0333 344 2341 or adam@famouspublicity.com or Tina Fotherby on 0333 344 2341 or tina@famouspublicity.com.

About the UK200Group:

The UK200Group was formed in 1986, and is the UK's leading association of independent chartered accountancy and law firms, with connections around the world.

The association brings together around 150 member offices in the UK with more than 500 partners who serve roughly 150,000 business clients. Its international links in nearly 70 countries give its members access to expertise across the globe.
This press release was distributed by ResponseSource Press Release Wire on behalf of The UK200Group in the following categories: Men's Interest, Women's Interest & Beauty, Personal Finance, Business & Finance, Construction & Property, for more information visit https://pressreleasewire.responsesource.com/about.