CanDo Founder Rola Hallam to Share Stage with Hillary Clinton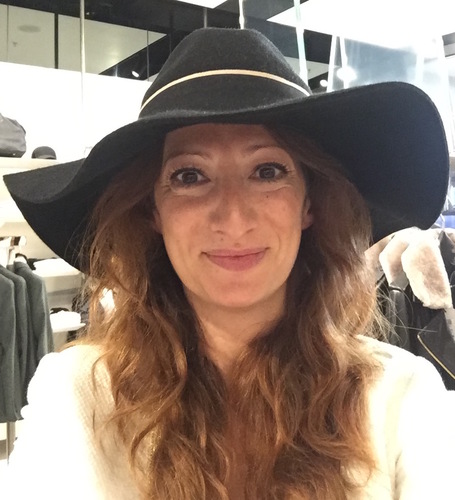 75% of humanitarian work in Syria is carried out by local organisations, and yet they receive less than 1% of the funding
London-based Syrian doctor and humanitarian Rola Hallam, founder of not-for-profit enterprise CanDo, will speak at the Women in the World Summit in New York on Wednesday 5 April, alongside inspirational women such as Hillary Clinton, Scarlett Johansson and Ariana Huffington.

Dr Rola Hallam, who is a well-known figure in the UK's humanitarian and activist circles, said, "I am honoured to share the stage with powerful women who have the courage to face the world's problems and work hard to find solutions for them. I am especially honoured to represent local humanitarians working in war zones and have the opportunity to tell the world about their incredible stories of resilience and hope as they work with next-to-nothing to save the lives of their communities.

"In 2012 I met Dr Amina, an obstetrician, when she was delivering women on her kitchen floor because there were no healthcare facilities left in the area. Desperate women would knock on her door and all she could do was offer her services, in her home. People like Dr Amina are the humanitarian response and the reason that many survive a crisis.

"We worked with her to first expand her home to make a delivery room, then she inspired us to set up a whole women and children's hospital a few miles away. CanDo is all about supporting these incredible agents of good, and connecting them to engage global citizens who want to support their efforts."

Dr Hallam continued, "Oxfam research reported that 75% of humanitarian work in Syria is carried out by local organisations, and yet they receive less than 1% of the funding. This results in tens of millions of people either dying or suffering needlessly - this needs to change."

Addressing this, CanDo connects people around the world with Syrian charities and NGOs; providing direct access to funding and focusing on the localisation of aid.

However, a major issue paralysing humanitarian efforts is the banking sector. "Between the rules regulating NGOs and the money laundering legislation, the Ruling Authorities have not realised that they are killing off genuine initiatives run on a voluntary basis on which so many people depend! These are drastic international rules with horrific consequences that nobody seems to have thought out and it is time we spoke out and changed this dangerous tide before it is too late."

In December, Rola and CanDo were instrumental in the People's Convoy with logistics partners Across the Divide, which used crowdfunding to take enough medical supplies from the Chelsea and Westminster Hospital, London to Syria to open the world's first crowdfunded hospital.

The convoy was a monumental success, and the initial target of £90,000 was surpassed and CanDo raised £246,505 - enough to supply the hospital and run it for the next six months.

Building on this success, CanDo is launching a platform in May 2017 designed to leverage the power of crowdfunding to help Syrian partners fundraise for their communities most in need in the region.

Links:
CanDo on Twitter: https://twitter.com/candoaction?lang=en
CanDo on Facebook: https://www.facebook.com/CanDoAction/
CanDo on Instagram: https://www.instagram.com/cando_action/
CanDo's website: http://www.candoaction.org/

--ENDS--

Media information provided by Famous Publicity. For further information, please contact George Murdoch on 07834 643 977 or george@famouspublicity.com or Tina Fotherby on 07703 409 622 or tina@famouspublicity.com.

About CanDo:

CanDo's focus is to bring the dignity of independence to local organisations working on the front-lines by recognising their incredible work and connecting them with direct funding and resources.

The not-for-profit organisation is creating a new international aid ecosystem that recognises, respects and empowers local humanitarians using crowdfunding technology.
This press release was distributed by ResponseSource Press Release Wire on behalf of CanDo in the following categories: Men's Interest, Health, Women's Interest & Beauty, Medical & Pharmaceutical, Media & Marketing, Public Sector, Third Sector & Legal, for more information visit https://pressreleasewire.responsesource.com/about.