Making the Most of Your Mistakes and Fitness Tips from Amazon Best Seller Brian Keane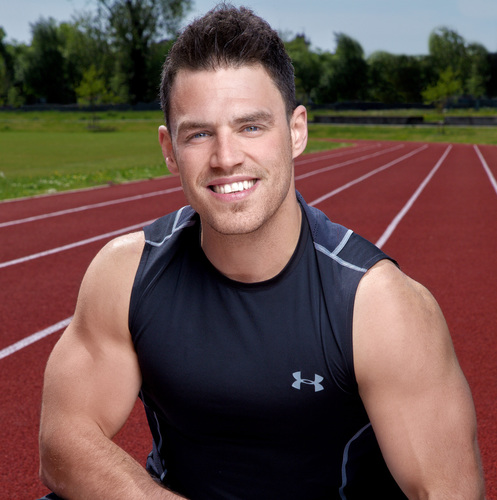 It's been overwhelming to see the amount of support from people and seeing my book climb the charts.
Former London school teacher, Pro fitness model and health expert Brian Keane is an Amazon best-selling author.

His new book 'The Fitness Mindset' reached number one in the Fitness Training chart within the first week of sale and number fifty on the Amazon Best Sellers Global Book Chart within 24 hours.

The book is based on Brian's seventeen years of fitness and nutrition experience and helps understand the mindset behind successful body development.

Brian Keane said, "It's been overwhelming to see the amount of support from people and seeing my book climb the charts. I love being able to help people reach their body goals and now I'm able to reach an even greater audience. The book shares some of the best techniques I have found to help people improve their health.

"There is a particular focus on how training is different for everyone and how your goal isn't always easy to reach. I must have made every training and nutrition mistake you can think of, I nearly quit a hundred times. The entire book is written on the premise that if I had read it when I started, I would have cut my learning curve by years."

The following are some of Brian's top training tips featured in 'The Fitness Mindset'.


Burn fat while you watch TV.

Tension-style training elicits a significant tear in muscle fibres, which can give a substantial boost to your metabolism. These fibres need repairing after every workout, for which they use calories from the food and amino acids from protein. Instead of those calories adding inches to your waistline, training effectively gives them another job to do – repair from the workout.


What's the best cardio?

Losing body fat and getting into your best possible shape may require at least some aerobic activity. Aerobic activity by its very nature requires fat to be used as a primary fuel source, with carbohydrates and protein being used to a smaller extent. Therefore, if fat loss is your primary goal, some degree of aerobic work will help you a lot.

Form: it's not about the weight, it's about how you move the weight.

Creating optimal tension and feeling the muscle you are trying to work is indeed the secret to a better body composition. However, you also need to do it right. When you hear people talking about their 'form', it's actually just the way you do the movement. If you do a barbell bent over row with a curved back, that's considered 'bad form', which basically means that you're not performing the movement the correct way. You want to pick a weight that enables you to perform the movements within the perfect form and fail at the given rep range.

Try HIIT cardio for faster fat loss.

The two main types of cardio are low-intensity steady state cardio (LISS) and high-intensity interval training (HIIT). Both are great and both work very well.

Low intensity steady state (LISS) is exactly as it sounds, it's low in intensity. For example, a fifteen-minute steady pace walk, jog or cycle where you are at or above 70% of your max heart rate. HIIT on the other hand is 'sprint training'. Its benefits are that it's quick (five to ten minutes normally), burns through more glycogen (stored carbohydrates) and gives you a great feeling of accomplishment upon finish. Its negatives are that it's difficult. And when done correctly, very difficult. The key is to go as hard as possible for 30 seconds and then completely rest or recover for the next 30 seconds.

Brian Keane's new book 'The Fitness Mindset', published by Rethink Press, is available to order on amazon at £11.99 and can be found here. The book reveals the best tips and strategies improve your health, lose weight and maintain the mindset to reach your body goals.

Links:
Brian Keane Fitness Website: https://briankeanefitness.com/ 
Book:  https://www.amazon.co.uk/dp/1781332525/ref=sr_1_1?ie=UTF8&qi... 
Brian Keane Instagram: https://www.instagram.com/brian_keane_fitness/ 
Brian Keane Facebook: https://www.facebook.com/briankeanefitness 

ENDS

Brian Keane is available for interview. If you would like to speak to Brian please contact Adam Betteridge at Famous Publicity at adam@famouspublicity.com or Tina Fotherby at tina@famouspublicity.com or call the office on 0333 344 2341. 

About Brian Keane:

Author of new book 'The Fitness Mindset', Brian Keane is a fitness trainer, former professional fitness model and the owner of Brian Keane Fitness. He has an impressive online following with over 62,800 Instagram followers, 66,500 Facebook fans and hosts one of the top fitness and nutrition podcasts on iTunes (http://apple.co/2tJc3Fp). 

Aged 9, Brian became inspired by body-builder and actor Arnold Schwarzenegger and began his fitness journey. On his 16th birthday, he received his first gym membership as a gift from his parents and has been training ever since. Brian later went to university and received an honours degree in Business. In 2010, he moved to London and became a primary school teacher while running a personal training business simultaneously. 

In 2014 Brian left teaching to develop his career in fitness. In that year, he won the Fitness Model Pro Card at the Miami Pro event which kicked off his international career as a fitness model. In May 2015 Brian's daughter Holly was born. Brian divided his time between his daughter and building a business to serve people from all walks of life on a global scale. 

Brian's online fat loss and muscle building training programs focus on helping people improve their fitness through short high intensity training sessions and nutritional strategies that suit their lifestyle. 

'The Fitness Mindset' book, launched this Summer, incorporates 17 years of his training and nutrition experience with nearly 30 years of his life journey. The first section of the book focuses on how to get into shape and achieve body goals. The second section provides advice on dealing with problems such as anxiety, stress and worry. Crucially it shows readers how to maintain fitness by changing their mindset.

Brian Keane now lives in Galway, a beautiful harbour city on Ireland's Atlantic coast, known as Ireland's cultural heart.
This press release was distributed by ResponseSource Press Release Wire on behalf of Brian Keane Fitness in the following categories: Children & Teenagers, Men's Interest, Health, Leisure & Hobbies, Women's Interest & Beauty, Sport, Food & Drink, Education & Human Resources, Retail & Fashion, for more information visit https://pressreleasewire.responsesource.com/about.